Iran: Spread of violence in Turkey is source of 'deep concern'
December 12, 2016 - 9:26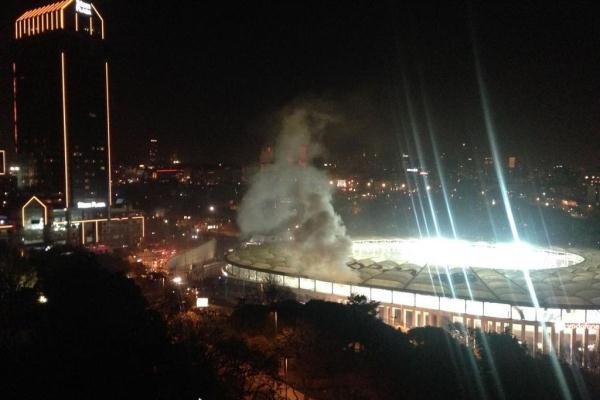 TEHRAN – Iran's Foreign Ministry condemned on Sunday twin terrorist bombings in Istanbul which killed 38 people, saying the spread of terrorism and violence in "friendly and neighboring" Turkey is a source of "deep concern". 
"Terrorism has turned into a threat against all the countries and there is no strategy but reaching an international determination and will to fight it," Bahram Qassemi, the Foreign Ministry spokesman, said.
He added, "Continuation of terrorist actions in the friendly and neighboring country of Turkey and spread of violence and insecurity in the country is a source of deep concern. All the countries are required to give a message and firm response to the violence-seeking terrorists."
He said that Iran is ready to cooperate with the other countries to take necessary actions in order to counter terrorism and extremism.
Turkish Interior Minister Suleyman Soylu said the twin bomb attacks occurred outside a football stadium on Saturday and left 38 people killed and over 160 wounded.
According to CNN, no group has claimed responsibility for the twin bombings.
"The evidence so far points to the PKK, the ministry has some of the information on framework about how it was planned and organized but for the sake of the investigation please forgive that I won't share any details," Soylu said.
NA/PA