Rafsanjani urges Sunnis, Shias to focus on commonalities
December 12, 2016 - 21:1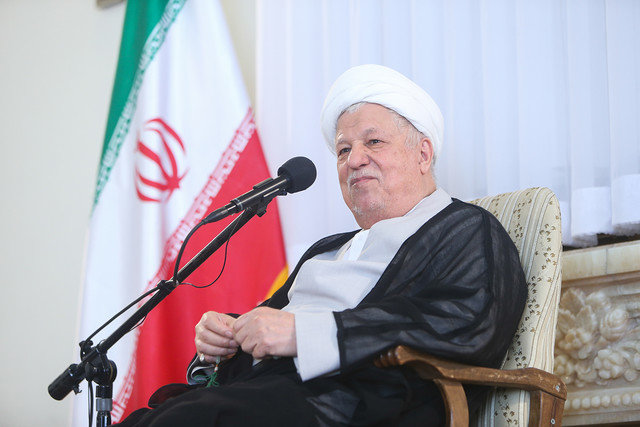 TEHRAN – Ayatollah Akbar Hashemi Rafsanjani, chairman of the Expediency Council, has urged Sunni and Shia Muslims to focus on commonalities instead of differences, ISNA reported.
Rafsanjani made the remarks in a statement on Monday, marking the Unity Week in the northern city of Aqqala, Golestan Province.
"At a time when religious extremists have harnessed power over politics, culture, and ethics in Islamic territories, holding events under the name of 'unity' is a precious treasure," the veteran politician noted.
He emphasized that the Islamic Umma is suffering from a destructive scourge of discord, adding that "as Muslims, we should be ashamed by hearing news about it."
Rafsanjani noted that the Islamic Umma had emerged in order to lead human beings towards the peak of scientific and moral progress, but extremist groups have stolen the faith to promote wars and pit Muslims against one another.
He praised the "Shia and Sunni brothers and sisters" of Aqqala and nearby cities for promoting peace by holding an event on the occasion of the Unity Week.
"I hope that Shias and Sunnis, wherever they live together, would discuss among themselves the many commonalities in Islam, which is a religion of mercy, kindness and peace, instead of provoking hatred and disputes," the senior official said.
Rafsanjani described the Unity Week as an exemplar of good culture in Iran that should be spread to regional countries as well as all Islamic countries.
He expressed hopes that instead of hearing disturbing news of killing, displacement, and enslavement, one would hear news of unity and brotherhood within the Muslim world.
MH/PA