Iranian envoy, West Asian IUCN director talk environment
December 25, 2016 - 17:19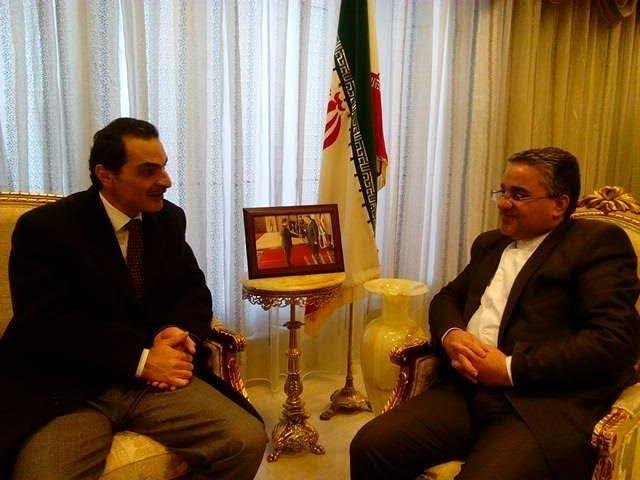 TEHRAN — The Iranian envoy to Jordan, Mojtaba Ferdowsipour, and the director of the International Union for Conservation of Nature (IUCN) at Regional Office for West Asia, Fadi Shraideh, talked about environmental issues in Amman.
The two discussed ways to develop environmental cooperation and conservation and holding workshops in the region, according to ISNA news agency.
Stressing Iranian environmental experts' great potential and high position in the region, Shraideh underscored the importance of holding workshops and conducting research projects to address water scarcity and desertification which has severely affected the area.
The IUCN Regional Office for West Asia was established in October 2004 covering the region of West Asia, which comprises of 13 countries including Iraq, Jordan, Lebanon, Palestine, the Syrian Arab Republic, Yemen and Iran in addition to the Persian Gulf countries including Bahrain, Oman, Kuwait, Qatar, Kingdom of Saudi Arabia, and the United Arab Emirates.
West Asia is part of three eco-regions that incorporate a variety of ecosystems, all of which provide a wide array of ecosystem services and ecological corridors for migratory species through the region.
IUCN Regional Office for West Asia aims to be active in all 13 countries in various conservation and sustainable development activities within four major themes in the overall region; water and climate change, protected areas and biodiversity, dry lands and livelihoods, and finally marine and coastal zone management.
MQ/MG