Maliki: Mousl disintegration unacceptable
January 3, 2017 - 9:20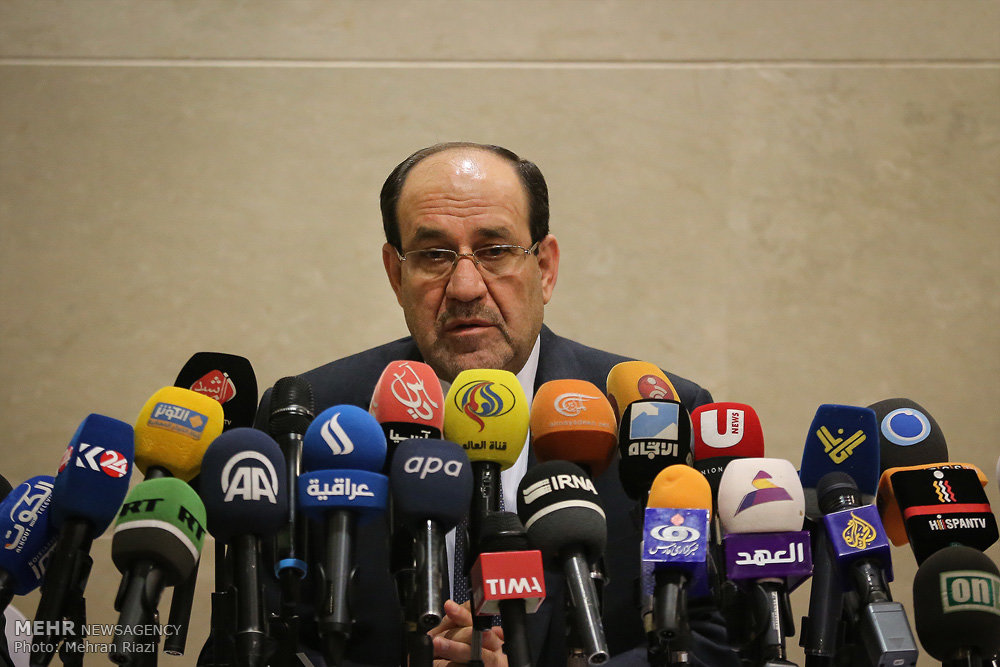 Iraq's former prime minister said on Monday that a division of Mousl is unacceptable, noting there are worries about future of the city.
Nouri al-Maliki, who is the secretary-general of the Islamic Dawa Party, said in Tehran that Iraqis oppose disintegration of Mousl.
Before visiting Tehran, Maliki emphasized that Iraqi security forces along with fighters from Popular Mobilization Units and Kurdish Peshmerga are resolute to put an end to ISIL's presence in Mosul and eventually eliminate the terrorists from the Iraqi soil.
Iraqi army soldiers, supported by pro-government Popular Mobilization Units (commonly known by the Arabic name Hashd al-Sha'abi) and Kurdish Peshmerga, launched a joint operation on October 17 to retake Mosul from Daesh terrorists.
The Iraqi forces' advance has, however, been slowed down due to the presence of hundreds of thousands of civilians, many of whom are prevented from leaving Mosul by Daesh.
Iraq Staff Lieutenant General Abdulwahab al-Saadi, a top commander in Iraq's Counter-Terrorism Service (CTS), told AFP on Sunday that more than 60 percent of eastern Mosul has been retaken from Daesh Takfiris.
Brigadier General Shalan Ali Saleh, another police officer, said, "Thank God, our troops are advancing according to the plan set by the Joint Operations Command. We are moving slowly to adhere to the instructions of the army chief of staff, who asked that we protect civilians. Most of these areas contain civilians, so we are avoiding the use of rockets and mortars to avoid civilian death."
Meanwhile, the commander of Nineveh Liberation Operation, General Abdul Amir Rashid Yarallah, said Iraqi Special Operations Forces regained full control of Southern al-Karama, Younes al-Sabawi and Yafa neighborhoods in eastern Mosul.