Iranian handicrafts on display at New Delhi exhibit
January 7, 2017 - 18:11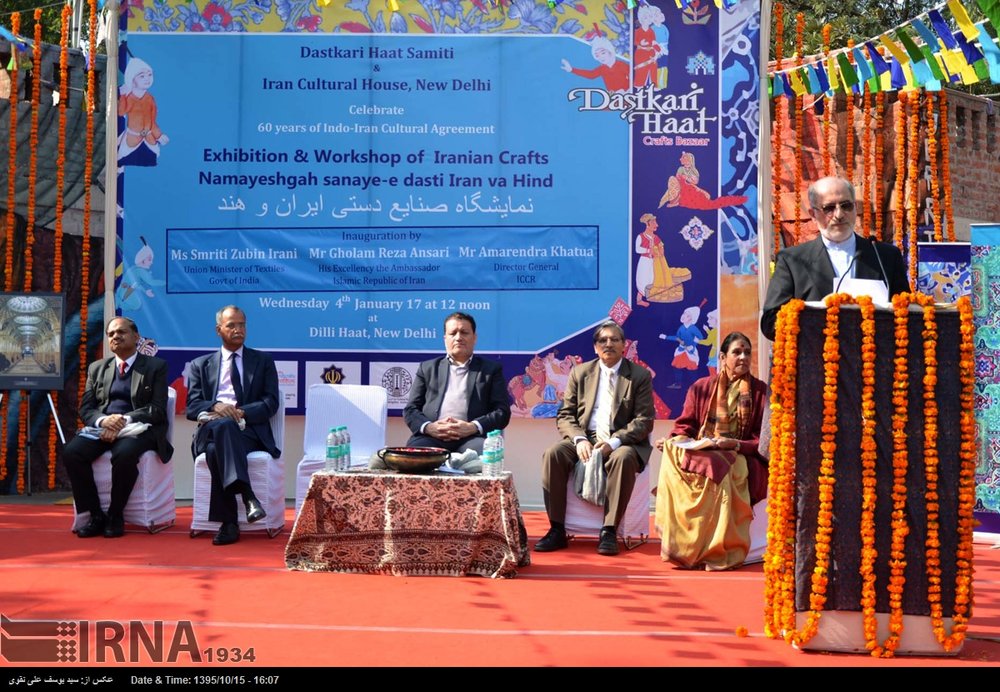 TEHRAN – The Exhibition and Workshop of Iranian Crafts opened its doors to the public at Dilli Haat, an open-air craft bazaar in New Delhi, on Wednesday.
The 2-week-long event is introduced to celebrate 60 years of Indo-Iran cultural agreement as it embraces variety of workshops, meetings, and live performances as well, IRNA reported.
Amongst attendees to the opening ceremony were Indian Union Textile Minister Smriti Zubin Irani, Council for Cultural Relations Director Amarendra Khatua, Iranian Ambassador to India Gholamreza Ansari and some craftspeople from both nations.
The exhibit bears a range of Iranian handicrafts such as woodworks, illuminated manuscripts, miniatures, textile printings, enamels, handwoven products. It also includes calligraphy works and sculptures.
Over the past couple of years, dozens of Iranian handicrafts have gained the UNESCO Seal of Excellence. In 2010, a total of 65 crafts on various themes including enamel, tile, metalwork, leatherwork, wood carving received the privilege.
PHOTO: A number of Iranian and Indian officials attend the opening ceremony of the Exhibition and Workshop of Iranian Crafts in New Delhi, January 4, 2017.
AFM/MG