Ayatollah Hashemi: man of politics, man of letters
January 10, 2017 - 19:10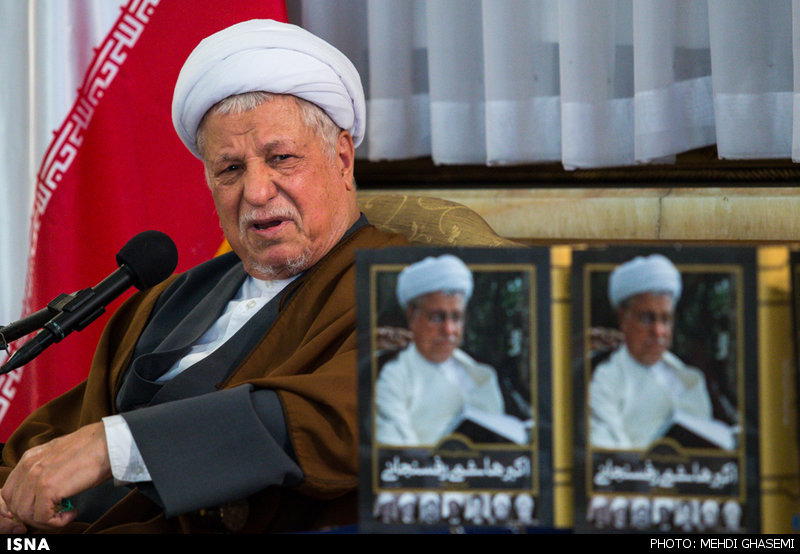 TEHRAN – Iran's ex-president Ayatollah Akbar Hashemi Rafsanjani, who died of a heart attack last Sunday, was an old hand at writing.
As a founding father of the Islamic Revolution, he left behind a rich legacy of writings, many of which can be used as reliable sources of information for scholars.
He wrote "Hashemi's Diary" in 14 volumes, in which he chronicled major events that occurred before and after the victory of the revolution.
The first volume "The Period of Struggle" covers his life from birth in 1934 to his political activities until the victory of the revolution in 1979. This book was published in two volumes, one of which contains documents about his imprisonment for political activities against Mohammad Reza Shah.
"Revolution and Victory" recounts events that happened in 1979 and 1980, and in the third book "The Revolution in Crisis", Hashemi discussed some incidents, including chain assassinations of leading revolutionaries and the start of the 1980-1988 Iran-Iraq war, which began challenging the fledgling revolution from 1980 onward.
Policies that were made to take the revolution out of the crisis are analyzed in "Transition from the Crisis".
The series went on with "Post-Crisis", "Peace and Challenge", "Toward the Fate", "Hopes and Worries", "The Peak of the Defense", "The Defense and Politics", "The End of the Defense, the Beginning of Reconstruction" and "Reconstruction and Construction".
The last two books "Days of Resistance" and "Construction and Efflorescence" came in 2014.

However, supplementary information was added to some books of the collection.
Hashemi was also the subject of a long list of publications.
A highlight of the list "Hashemi without Retouch" published in 2014. It is a transcript of a long interview with Hashemi by Sadeq Zibakalam, a political science professor at the University of Tehran, and his student Fereshteh Sadat Ettefaqfar.
Hashemi talked about the ups and downs of his life during the interview that was published in a 315-page book.
An unknown cleric named Reza Sanati also wrote "Hashemi in 2009" published by Salman Farsi Publishing Company in 2014. The book studies Hashemi's stance on Iran's official policy towards the post-election unrest in 2009.
"A Narrative of the Life of Ayatollah Akbar Hashemi Rafsanjani" by Jafar Shiralinia was also published in last April. Hashemi attended an unveiling ceremony for the book at the Expediency Council in Tehran in May.
Photo: Ayatollah Akbar Hashemi Rafsanjani speaks after unveiling "A Narrative of the Life of Ayatollah Akbar Hashemi Rafsanjani" at the Expediency Council in Tehran on May 1, 2016. Jafar Shiralinia is the writer of the book. (ISNA/Mehdi Qasemi)
MMS/YAW