Navy commander reads riot act to enemies
February 15, 2017 - 21:5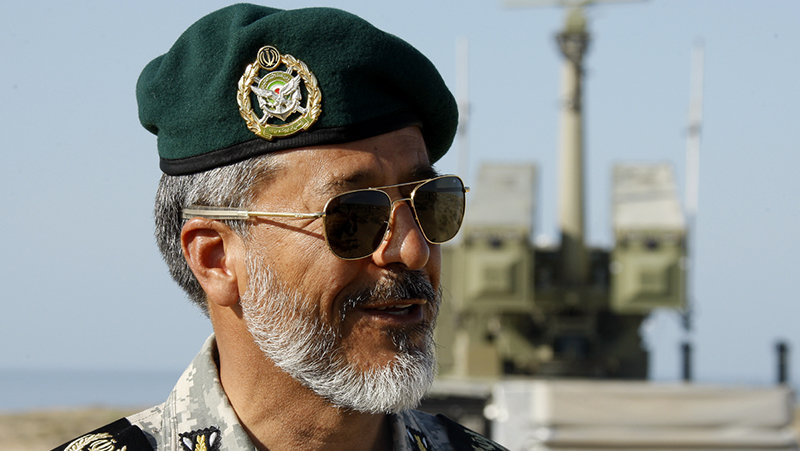 TEHRAN – Iran's Navy Commander Habibollah Sayyari warned that any act of "aggression" against his country will be retaliated strongly.
"Anybody who thinks of aggression against the sacred establishment of the Islamic Republic of Iran, the answer to that will be regret," he told a clutch of navy commanders in Tehran on Wednesday.
"Iran has never been thinking of invading others," he added.
Over the past weeks, Iran and the U.S. have been trading barbs over a recent missile launch by the Middle East powerhouse.
While Washington described the missile test as provocative and took an aggressive rhetoric toward Tehran, Iran rejected the threatening comments, saying its military capability is for defense only.
On February 10, U.S. President Donald Trump said that Iranian President Hassan Rouhani "better be careful" after he was quoted saying that anyone who speaks to Iranians with the language of threats would "regret" it.
Reacting to threatening comments by the new U.S. administration, Ali Akbar Velayati, an influential advisor to the Supreme Leader, stressed that "The Americans know very well that Iran and its allies in the region would retaliate very hard. That will make America face dark days to come."
AK/PA