Zarif calls Netanyahu's claims of Iran's defense program 'fake news'
February 18, 2017 - 20:27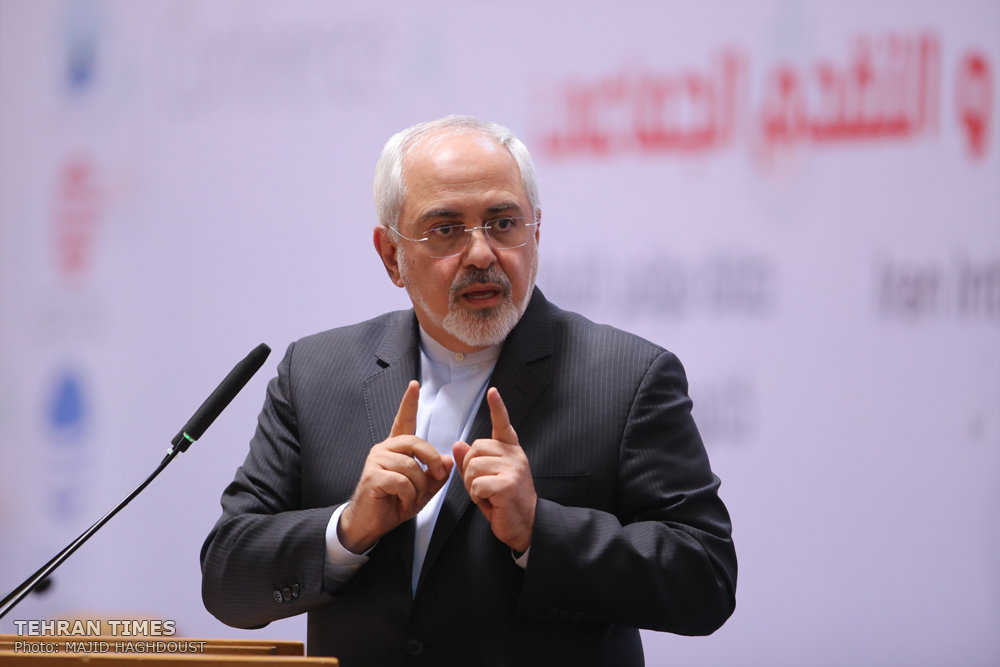 TEHRAN – Iranian Foreign Minister Mohammad Javad Zarif said on Friday that Israel's claims about Iran's defense program are "fake news".
"The only regime in ME with nukes, ICBMs & a history of aggression whines about Iran's means of defense. Fear-mongering hype IS fake news," he said in a post on his Twitter account.
Zarif's comments came as Israeli Prime Minister Benjamin Netanyahu told Fox News on Thursday that the Zionist regime and the U.S. have a "grand mission" to confront the threat of a nuclear Iran.
"They want to have [intercontinental ballistic missiles] that can reach your country. That's what they're working on right now. Remember, you're the Great Satan [to them]. They believe that they're destined to govern the world. Anybody that doesn't agree with them, they'll be able to subjugate or kill, and they're working on the means to achieve that," Fox News quoted Netanyahu as claiming.
U.S. President Donald Trump held a joint press conference with the Israeli prime minister in Washington on Wednesday during which he again called the nuclear agreement "one of the worst deals I've ever seen".
The international nuclear deal, officially called the Joint Comprehensive Plan of Action – was signed between Iran the 5+1 group (the U.S., Britain, France, China, Russia and Germany) in July 2015. The European Union is tasked to monitor the implementation of the agreement which took effect in January 2016.
NA/PA