IRGC kicks off drills in central Iran
February 20, 2017 - 20:46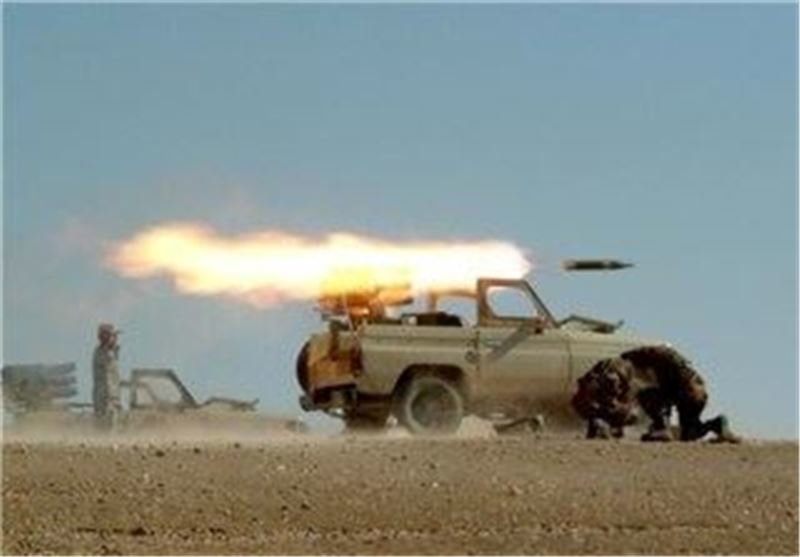 TEHRAN – On Monday, the IRGC Ground Force launched the first phase of a large-scale military exercise in Dasht-e Kavir in central Iran, Tasnim news agency reported.
Codenamed "Payambar-e Azam 11 (The Great Prophet)", the force started the war game under the motto of "Presentation of Power and Sustainable Security".
IRGC's drones as well as its artillery, air defense and infantry units were featured in the first phase of the exercise. Positions of the mock enemy were also targeted by state-of-the-art rockets.
Commander of the IRGC Ground Force Brigadier General Mohammad Pakpour announced days before the beginning of the military drills that the war game will be staged in two phases. He said that advanced rockets will be test-fired during the drills.
Pakpour also underlined the importance of unmanned aerial vehicles (UAVs) in the IRGC Ground Force, saying drones are now used in all the missions of the force, including reconnaissance, combat and suicide missions.
The IRGC also staged a military exercise back in January to improve its military might and combat preparedness.
The new U.S. administration and some Persian Gulf Arab states have denounced Iran's recent military drills, claiming that Iran destabilizes the region.
Earlier in February, the White House said it is considering a proposal that could lead to potentially designating Iran's IRGC as a terrorist organization.
This is while the Islamic Republic has repeatedly assured other nations, especially neighboring countries, that its military might is of defensive essence and poses no threat to other countries.
MH/PA