Rouhani: Intifada embodies resistance
February 22, 2017 - 21:28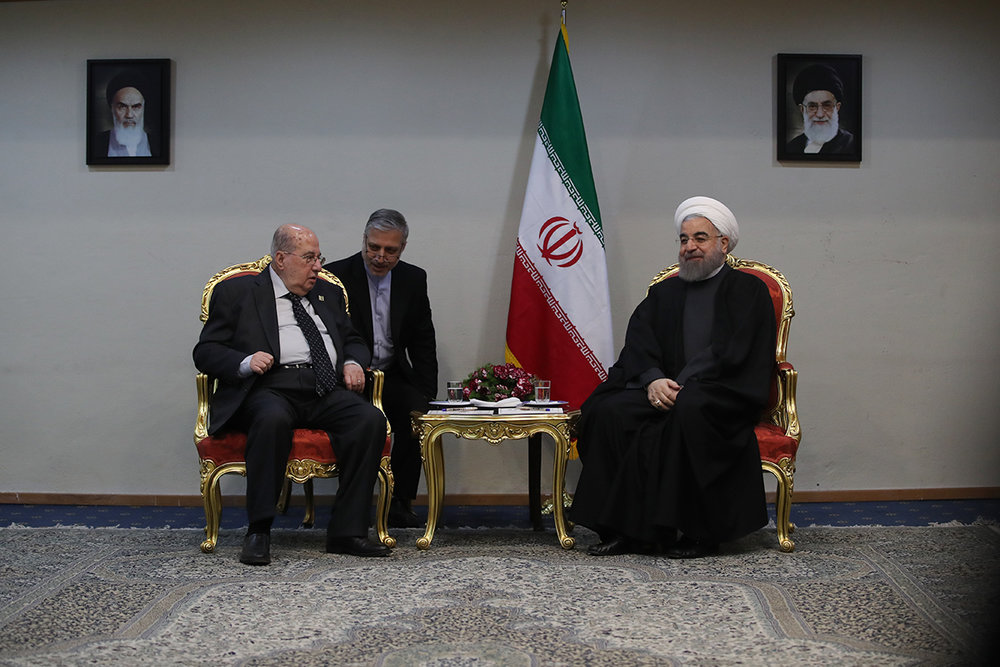 TEHRAN – President Hassan Rouhani of Iran praised on Wednesday the Palestinian resistance, known in its Arabic name as Intifada, against the Israeli occupation, saying, "Intifada is the symbol of resistance and resistance is an emblem of human conscience."
Rouhani was speaking as the last lecturer of the two-day international conference on the Palestinian intifada which brought together around 700 foreign guests and representatives of the pro-Palestinian organizations including a number of parliament speakers from some Muslim states and some Jewish figures opposed to the Tel Aviv regime.
Rouhani said the "excruciatingly painful and deep wound" of the Israeli occupation of Palestine has caused pain in the heart of the Islamic world and the larger international community for more than 70 years.
The president went on to say that the Zionist regime is seeking to form an alliance with Arab and Muslim states against Iran as a supporter of the Palestinian resistance groups.
"The Zionists' project is to turn Arab and Muslim states into its own allies against Iran as the supporter of resistance," Rouhani told the participants.
At the end of the conference a statement was issued in which the participants suggested the closing of the Muslim states' embassies in Washington if the U.S. moves its embassy from Tel Aviv to al-Quds (Jerusalem).
'Muslims duty-bound to defend Palestinians' rights'
Rouhani also said on Wednesday that Iran prioritizes the Palestine issue, noting the Islamic world is duty-bound to defend the rights of the Palestinians and pay for this.
"The Iranian people have paid high cost for supporting the Palestinians and opposing the Zionist regime of Israel's actions, however they will continue their supports," Rouhani said during a meeting with Salim Zanoun, the chairman of the Palestinian National Council, who had participated at the conference.
Rouhani also said, "We believe that the world of Islam should resist to uphold the Palestinian people's rights and is also duty bound to pay the cost."
For his part, Zanoun praised Iran's supports for the Palestinians and the Palestine cause.
He also said that the Palestine issue and fight against the Zionist regime of Israel should not be undermined by any other issue.
'Iran will stand beside Syrians'
During a separate meeting with Syrian Parliament Speaker Hadiya Khalaf Abbas, Rouhani said that Iran will stand beside the Syrian people in fighting terrorism.
He also said that peace and stability in Syria is beneficial to Palestine and the larger region.
For her part, the Syrian official said Damascus attaches great importance to relations with Iran and praised the country's supports for the Syrian government and people.
Rouhani also met separately with Parliament speakers of Malaysia, Jordan, Lebanon and Uganda.
NA/PA