Iran-Indonesia trade expected to rise 25% in 2017
February 27, 2017 - 8:54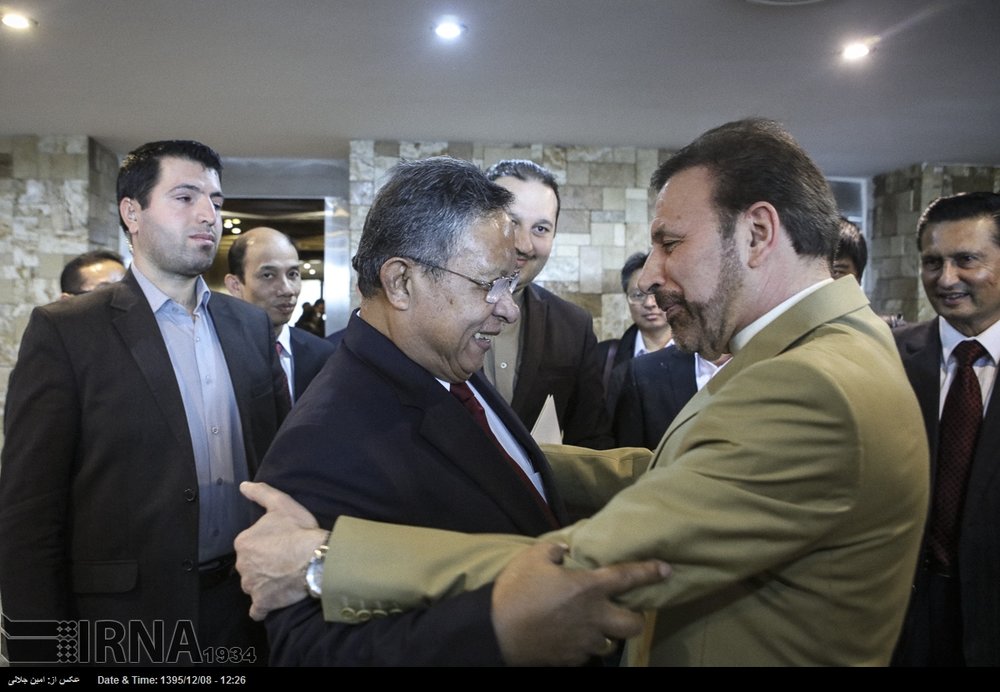 TEHRAN- Iran's Communications and Information Technology Minister Mahmoud Vaezi has predicted that trade between Iran and Indonesia will witness a 25-percent increase in 2017 to surpass $1.2 billion.
Vaezi, who also serves as the chairman of the Iran-Indonesia joint economic committee, met in Tehran on Sunday with the Indonesian Coordinating Minister for Economic Affairs Darmin Nasution.
During the meeting, Vaezi announced that the required preparations for expansion of bilateral economic ties between the two countries will be provided via signing related MOUs, IRNA reported.
The Iranian minister voiced his country's readiness for inking a cooperation agreement on customs affairs with Indonesia and noted that signing a preferential trade agreement between the two sides can enhance mutual trade volume.
Vaezi named telecommunications, health, tourism, aerospace, air transportation, agriculture, and natural resources as possible sectors for cooperation of the two countries.
Nasution, for his turn, underscored the vitality of boosting common economic ties and expressed his government's determination for development of banking ties with Iran.
He referred to agriculture, oil and gas, tourism, commerce, investment, customs affair, culture and technology as suitable fields for increasing mutual ties.
The Indonesian official, heading a major economic delegation, is also accompanied by the Indonesian Deputy Energy Minister Arcandra Tahar during his two-day stay in Tehran.
HJ/MA/MG