IRGC to seize vessels trespassing Iran's waters
March 1, 2017 - 11:14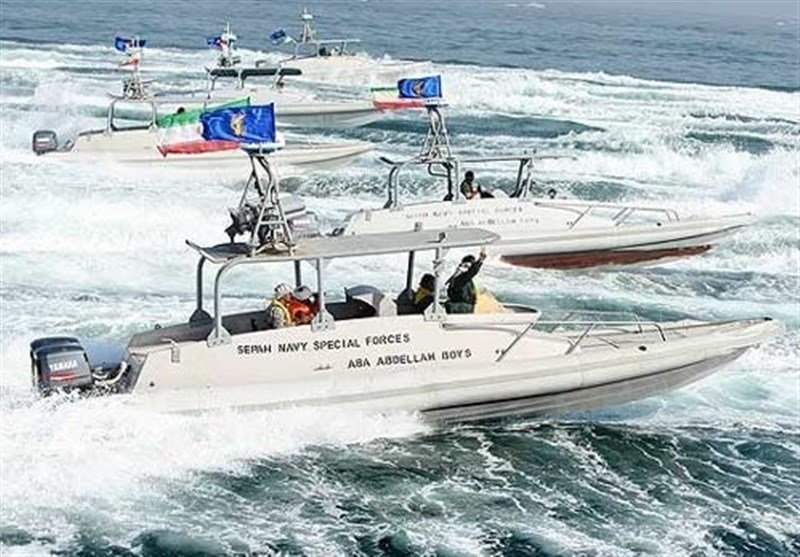 TEHRAN – The Islamic Revolutionary Guards Corps Navy assumed the responsibility on Tuesday to seize the vessels that may trespass Iran's territorial waters in the Persian Gulf.
The IRGC Navy has accepted the responsibility based on an agreement with the Ports and Maritime Organization of Iran, IRGC Navy Commander Ali Fadavi said.
Fadavi said that the agreement expand cooperation between the IRGC and the maritime organization and lays the ground for cooperating in other areas.
He also said that the IRGC has boosted military power in the Persian Gulf and the Strait of Hormuz.
No country, except Iran, has the power to seize other countries' vessels including the U.S., Fadavi noted.
In January 2016, Iran's Navy detained 10 U.S. sailors after two small patrol boats trespassed the Iranian waters in the Persian Gulf. Iran released them after establishing that they had done so by mistake.
Fadavi's deputy Alireza Tangsiri said in July that the U.S. warships have been warned to keep 12 nautical miles away from Iran's territorial waters.
"We have a strong presence in the quintuple regions of the South and our independent bases in the Sea of Oman, in such a way that foreign vessels never dare to approach regions 12 miles away from our territorial waters and if they do, they will be treated like what we did to the Americans (on January 12, 2016)," Fars news agency quoted Tangsiri as saying in July.
NA/PA