IRGC warns U.S. of 'irreversible consequences' after vessel encounter
March 8, 2017 - 13:58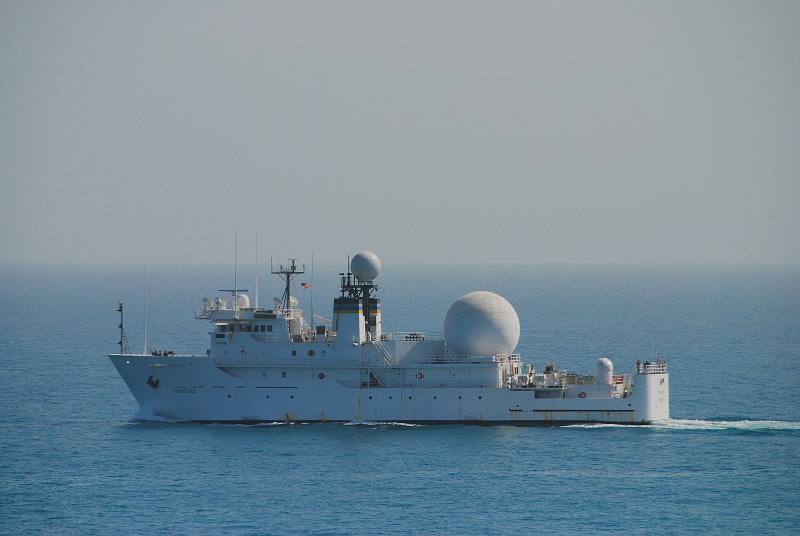 TEHRAN – An official with the Islamic Revolutionary Guards Corps' navy said that unprofessional acts by the U.S. Navy in the Persian Gulf may have "irreversible consequences."
The comments come after IRGC fast-attack vessels forced on Saturday the USNS Invincible and three ships from the British Royal Navy accompanying it to change direction in the Strait of Hormuz.
"Such provocations can have irreversible consequences," Admiral Mehdi Hashemi said, dismissing claims by U.S. officials that it was the IRGC boats that had come within 600 yards of the U.S. warship.
"A U.S. warship from the American and British fleet that was passing the traffic zone of the Strait of Hormuz, changed direction from the international route toward the boats of the IRGC navy."
While warning, the U.S. warship had acted "unprofessionally" and had come within 550 meters of the boats, Hashemi added, accusing Washington of resorting to "lying" and "propaganda techniques."
The U.S. Navy presence in the Persian Gulf, Iran says, has jeopardized the security and stability of the strategic region which the U.S. Energy Information Agency calls "the world's most important oil chokepoint."
This is the first time under the tough-talking U.S. administration that the two navies have an encounter in the Persian Gulf waters where the IRGC navy keeps regular patrols in Iran's territorial waters.
The last serious naval incident was in January when a U.S. destroyer fired three warning shots at four Iranian fast-attack vessels near the Strait after they closed in at high speed.
Also, in January 2016, 10 Americans, including one woman, were arrested by the naval forces of the IRGC after entering Iranian waters, released hours later.
The peaceful settlement of the development was itself the result of an international nuclear deal between Iran and six world powers, including the U.S., which removed sanctions against the Middle East powerhouse in exchange for it rolling back its nuclear program.
AK/PA

AK/PA