U.S. Navy ship fires warning shots at Iranian vessel: official
July 25, 2017 - 18:48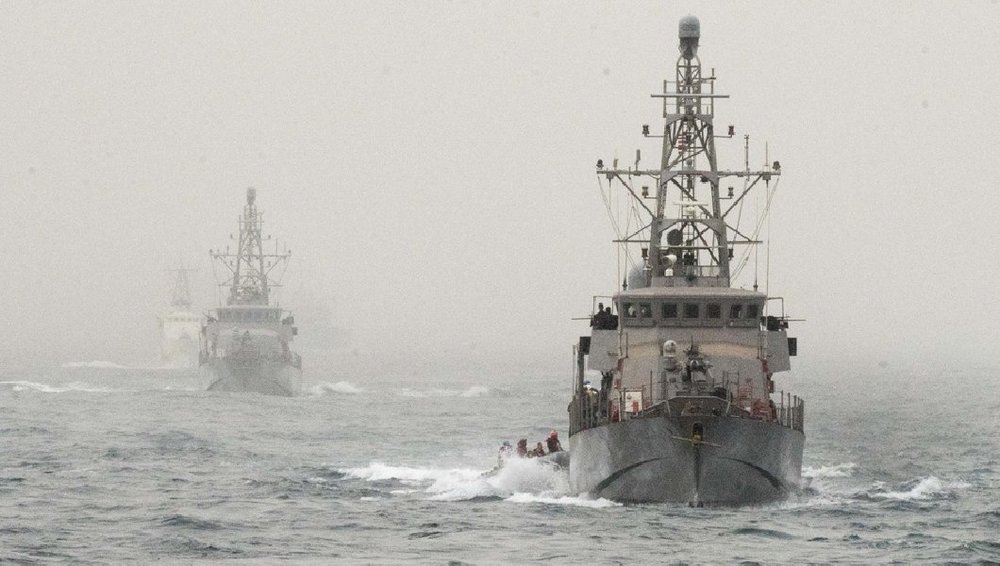 TEHRAN – A U.S. Navy ship has fired warning shots toward an Iranian vessel in the Persian Gulf on Tuesday, Fox News reported.
A U.S. official, speaking on the condition of anonymity, said the incident occurred after the Iranian vessel came within 150 yards (137 meters) of the USS Thunderbolt.
Tehran has not reacted to the report.
Accompanied by several U.S. Coast Guard vessels, the Thudnerbolt fired the warning shots after the Iranian vessel ignored radio calls and the ship's whistle, the official said.
The Iranian vessel appeared to be from Iran's Islamic Revolutionary Guard Corps (IRGC), the official added.
Tension between Tehran and Washington escalated after Donald Trump became president of the United States.
In recent months, Trump has repeatedly lashed out at Iran over a variety of issues, including Tehran's missile program and the historic nuclear deal reached by Iran and six world powers.
During his presidential campaign last year, Trump vowed that any Iranian vessels that harasses the U.S. Navy in the Gulf would be "shot out of the water."
Similar incidents between the two countries are not uncommon.
Back in March, the U.S. navy claimed that its aircraft carrier George H.W. Bush was "harassed" and "threatened" by Iranian vessels while passing through the Strait of Hormuz on March 21.
Iran denied the claims, saying, "Reports released by American sources about unprofessional behavior of Iranian vessels are devoid of any truth."
"The U.S. must more than ever monitor and control the conduct of its warships in the Persian Gulf," said Deputy Chief of Staff of Iran's Armed Forces Brigadier General Massoud Jazayeri.
The incident comes nearly two weeks after the U.S. House of Representatives voted for a measure which requires the Pentagon to consider options for negotiating an Incidents at Sea Agreement with Iran and other countries operating in the Persian Gulf.
The communication hotline is expected to soothe concerns over the escalation of sea incidents in the Persian Gulf into direct military engagement between Iranian and U.S. naval forces.
MH/AK