U.S. admits IRGC behaving professionally in Persian Gulf
May 12, 2017 - 20:41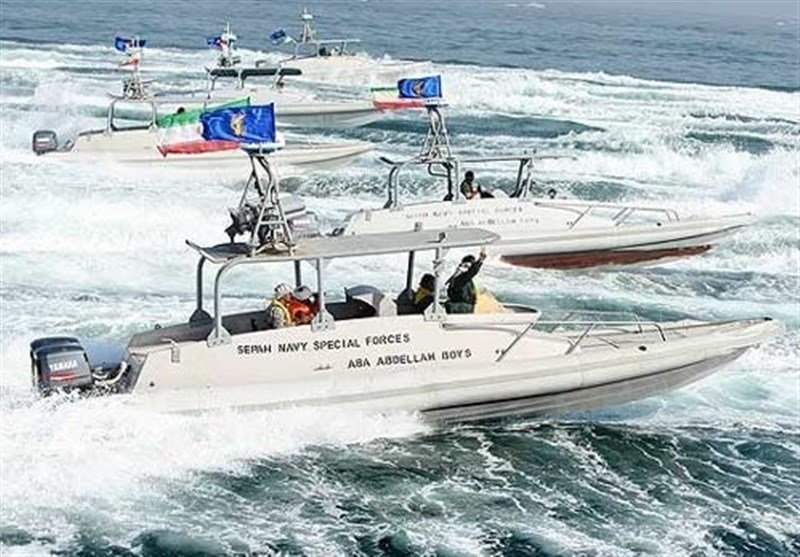 TEHRAN – The Islamic Revolutionary Guards Corps (IRGC) forces are operating safely and professionally in the Persian Gulf in interactions with U.S. ships, according to the Worldwide Threat Assessment of the US Intelligence Community, published on Thursday. 
"Most IRGC interactions with U.S. ships are professional," the report said, while noting that the U.S. Navy operators consider "approximately 10 percent to be unsafe, abnormal, or unprofessional."
"We assess that limited aggressive interactions will continue and are probably intended to project an image of strength and possibly to gauge U.S. responses."
This is while the IRGC navy categorically rejects unsafe confrontations with U.S. warship, saying it protects Iranian territorial waters from any foreign intrusion.
Iran views U.S. presence in the Persian Gulf and the Strait of Hormuz, the narrow strategic chokepoint between the Gulf of Oman and the Persian Gulf through which one third of all oil vessels pass, as a provocation.
According to U.S. Navy, the two navies had more than 20 and 30 tense naval encounters in 2015 and 2016, respectively. No similar data, however, has been issued by the Iranian side.
As the most serious incident so far, 10 U.S. sailors were captured by Iranian forces in January 2016 after they crossed two miles from an Iranian-controlled island.
Later investigation found the two navy patrol boats had drifted into Iranian waters near Farsi Island in the Persian Gulf. Nine officers and enlisted sailors faced disciplinary action over the incident, with some being relieved of command because of the episode. They were released the following day.
The peaceful settlement of the development was itself the result of an international nuclear deal between Iran and six world powers, including the U.S., which removed sanctions against the Middle East powerhouse in exchange for it rolling back its nuclear program.
Last March, an IRGC navy official warned that unprofessional actions by the U.S. Navy in the Persian Gulf may have "irreversible consequences" after IRGC fast-attack vessels forced on the USNS Invincible and three ships from the British Royal Navy accompanying it to change direction in the Strait of Hormuz.
The incident was the first under the Trump administration. During his campaign trail, Trump had said as president he would shoot Iranian boats out of the water if they made improper "gestures" toward American vessels.
AK/PA