Iran counter-measure against visa ban still in place
March 8, 2017 - 5:38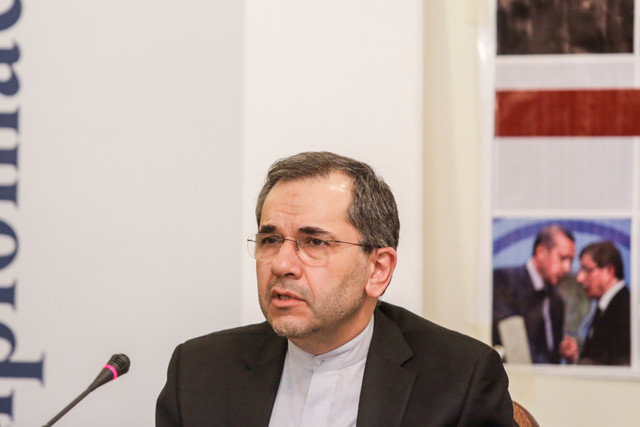 Iranian Deputy Foreign Minister for European and American Affairs Majid Takht-Ravanchi said on Tuesday that Iran's counter-measure against the U.S. visa ban is still in place.
"Our earlier counter-measure against Trump's previous order is still in place," AFP quoted Majid Takht-Ravanchi as saying at a conference entitled "What to do about Trump's America".
"There is no need for a new decision," he added.
In January, Trump suspended all refugee admissions to the U.S. for four months and banned the entry of Syrian refugees indefinitely pending a security review meant to ensure terrorists cannot slip through vetting. Trump also issued a 90-day ban on all entry to the U.S. from seven Muslim-majority countries, including Iran.
In February, Trump's ban was halted by a federal court, allowing an Iranian archery team into the U.S. Iran reciprocated by allowing entry to an American wrestling team for a competition.
The White House revised and re-issued the ban on Monday -- this time excluding Iraq but still targeting Iranians -- following legal challenges.