Iran not accepting conditions for receiving carbon fiber: Salehi
February 6, 2017 - 20:1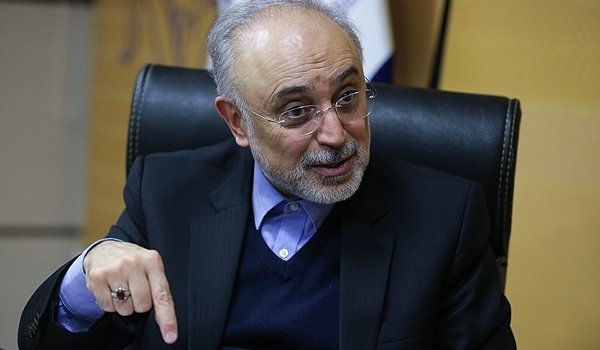 TEHRAN - Ali Akbar Salehi, director of the Atomic Energy Organization of Iran, has said that Tehran has not accepted the conditions set for receiving carbon fiber.
"It has been a while that they seek to give us carbon fiber, but they have set some conditions. We have announced our orders and have not accepted their conditions so far," he said in an interview with Fars news agency published on Monday.
He added, "We will put aside our own carbon fiber and use theirs when they give us the carbon fiber."
He also said that 149 tons of yellow cake has been imported to Iran since January 26.
Salehi also said that Iran is still able to enrich uranium to a purity level of 90 percent as it has 5000 operational centrifuges.
"There is still this potential in the country. If we decide we can enrich uranium to 90 percent. Now we have 5000 (centrifuge) machines that are operating, therefore we have this capability," Salehi a nuclear physicist explained.

Iran and the 5+1 group (the U.S., Britain, France, China, Russia and Germany) finalized the text of the JCPOA in July 2015. The nuclear agreement went into effect in January 2016.
Iran exported enriched UF6 and imported yellow cake from abroad based on the nuclear deal.
Commenting on the U.S. visa ban for Iranian citizens, he said that it is better for Iran not to take retaliatory action by refusing to give the U.S. citizens visa or any action that would imply violation of the Joint Comprehensive Plan of Action.
"The first step to take in countering Trump's action is maintaining domestic integrity," he said.
Salehi added that all the voices in the country should be in line national interests.
On January 27, Trump suspended all refugee admissions to the U.S. for four months and banned the entry of Syrian refugees indefinitely pending a security review meant to ensure terrorists cannot slip through vetting. Trump also issued a 90-day ban on all entry to the U.S. from seven Muslim-majority countries, including Iran.
NA/PA