By Ali Kushki 
Missing 'political will' in UK obstacle to yellow cake deal 
April 17, 2017 - 20:12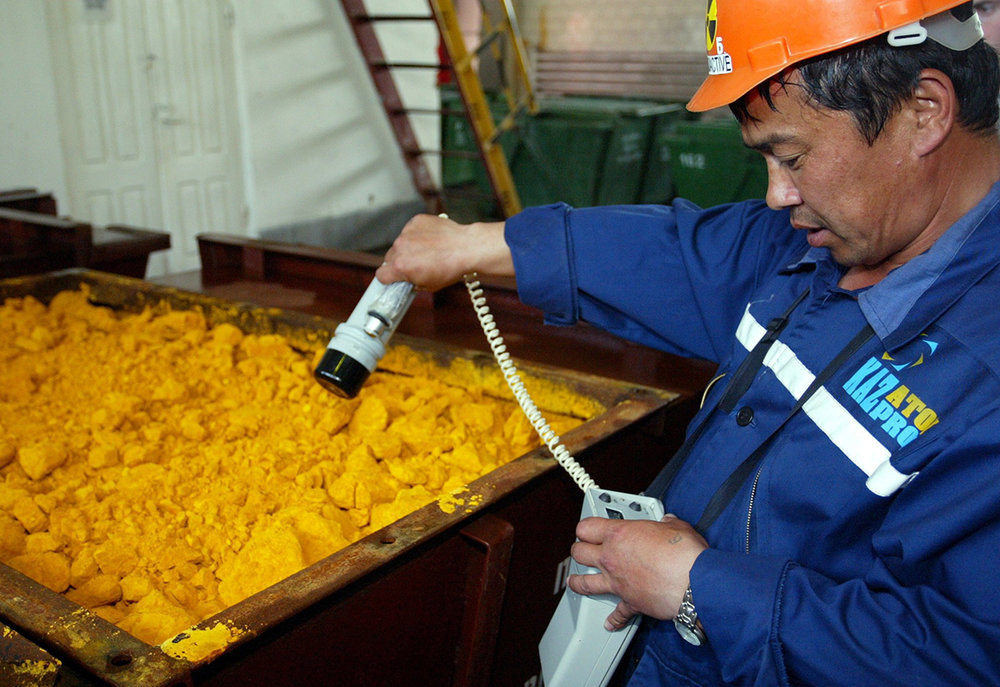 TEHRAN – Iran said on Monday London's lack of "political will" has thwarted a deal with Kazakhstan on import of 950 tons of yellow cake, an acquisition that would not violate the landmark 2015 nuclear deal with world powers. 
"There is no specific discord and it seems that the political will of England is preventing shipment of the cargo to Iran," Bahram Ghasemi, the Foreign Ministry spokesman, told a press conference.
The enriched uranium required for use in nuclear reactors or weapons is produced in centrifuges that spin uranium hexafluoride gas (UF6) at high speeds. The UF6 is derived in a chemical reaction from "yellow cake," a concentrate obtained from mined uranium ore.
"We hope England honors its commitments to the nuclear deal," Ghasemi added.
The nuclear agreement brokered between Britain, France, Germany, China, Russia and the United States lifted sanctions against Tehran in reward for curbs on its nuclear program.
The accord, while not setting limits on the Iran's supplies of uranium ore, demands nuclear-related transfers to or activities with Iran be proposed and reviewed through a procurement working group for final approval.
In February, Ali Akbar Salehi, head of Iran's Atomic Energy Organization, announced that Iran plans to buy 950 tons of uranium ore over three years from Kazakhstan, which according to the World Nuclear Association in 2015, sits on the second largest known recoverable resources of uranium.
Salehi further said Iran had asked the procurement body to approve the purchase of uranium ore and was still awaiting England's agreement.
"Five of the members of the committee overseeing the (nuclear deal) have given their written approval, but Britain changed its mind at the last moment, considering the U.S. elections and Middle East problems," he said.
Iran has already imported nearly 360 tons of the yellow material from Russia since the signing of the deal on July 14, 2015, according to a recent report released by the Iranian Foreign Ministry on April 15.
The yellow cake issue is being discussed and will be raised in a joint commission, consisting of representatives of Iran and the other six signatories, the report said, citing it as a course of concern for Iran.
Under the deal, the joint body will address issues arising from the implementation of the nuclear accord.
Tehran has announced plans to grow more independent of yellow cake imports considering deposits of natural uranium in the country.
In 2015, it said to have discovered an unexpectedly high reserve of uranium and would soon begin extracting the radioactive element at a new mine, casting doubts on Western powers in 2009 that the country was running short of raw uranium for its nuclear program.
Earlier in February, Salehi expressed hope for the country to reach self-sufficiency in the current Iranian year of 1396 (which started on March 21), saying processing facilities in Ardakan, central Iran, would be used for this purpose.

AK/PA