Deputy FM to address UN human rights session after Trump ban
March 1, 2017 - 8:25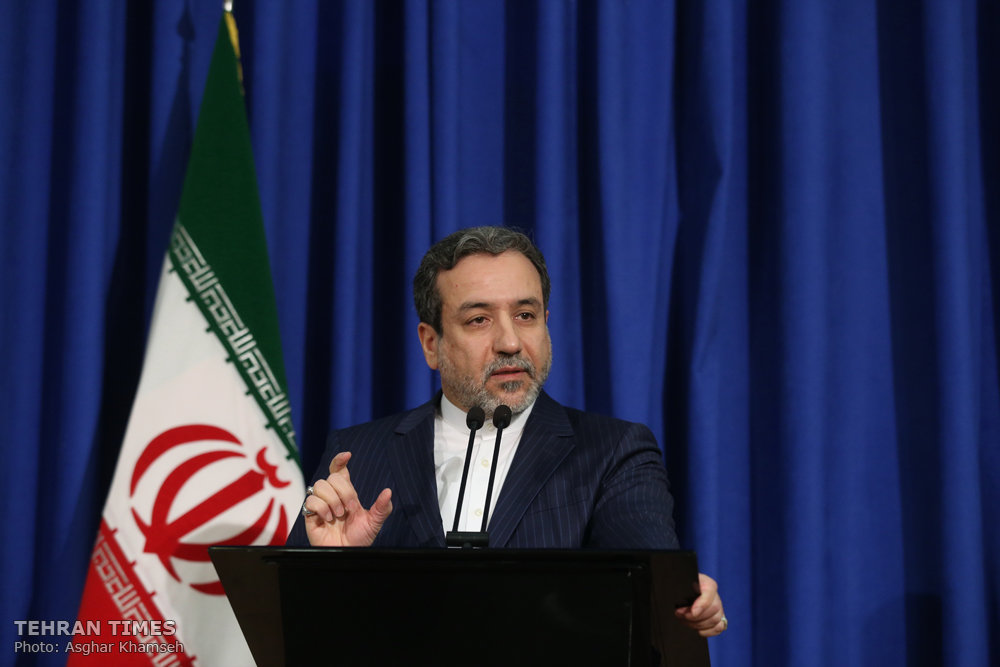 TEHRAN – Iran's Deputy Foreign Minister Abbas Araqchi headed to Geneva on Tuesday for a speech to the UN Human Rights Council weeks after U.S. President Donald Trump's "Muslim ban."
The top diplomat is accompanied by Kazem Qaribabadi, Judiciary official for human rights, and Hadi Shoushtari, chairman of the parliamentary human rights committee.
The 34th human rights session began on Monday, in which Secretary-General António Guterres appealed to world governments to speak up for human rights in an "impartial way," saying disregard for human rights is a "disease" that is "spreading".
This year's edition is strongly influenced by Trump's travel ban order that barred citizens of seven Muslim-majority countries - Iran, Iraq, Syria, Libya, Somalia, Sudan and Yemen - from entering the U.S. for 90 days, all refugees for 120 days and refugees from Syria indefinitely.
The Trump administration is planning to roll out as early as this week a revised executive order that pass muster with courts that halted the original version.
Responding to the move, Iran's Foreign Ministry issued an announcement calling the ban "a clear insult to the Islamic world, especially the great nation of Iran."
Iran has shown more willingness ever since an international nuclear deal in 2015 to engage in human rights dialogue particularly with European Union, with the issue growingly being an important component for stronger ties between the two sides.
In November, Iran and the EU sat together in Brussels for the first time since the conclusion of the nuclear deal to exchange ideas on human rights.
Before that, Iran's top judge Ayatollah Sadegh Larijani conditioned human rights talks with the EU on any relevant discussion being bilateral.
In a recent roadmap document on the future of relations with the post-sanctions Iran, the EU has particularly expressed opposition to Iran's use of the death penalty as punishment for drug traffickers.
"The EU has a long-standing policy of opposing capital punishment," read part of the document.
The death punishment was also a major theme of the last March report by UN special rapporteur on the situation of human rights in Iran Ahmad Shaheed who called on Tehran to, inter alia, consider a moratorium on "the use of death penalty."
Months ago, a group of Iranian lawmakers revealed plans to re-consider death sentence for drug smugglers.
However, no final decision has been made in this regard yet.
AK/PA