Iran, EU to sit for human rights talks Wednesday 
November 5, 2016 - 19:51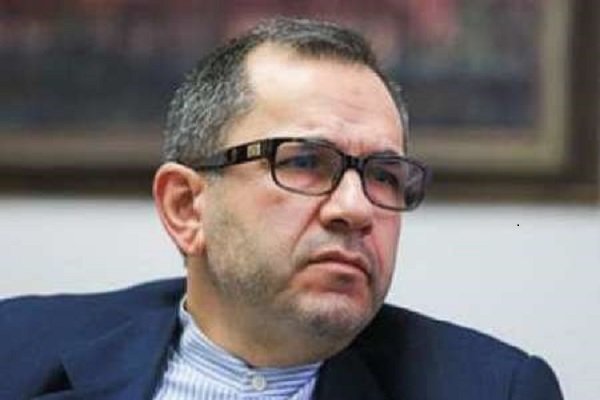 TEHRAN – Deputy Foreign Minister Majid Takhtravanchi said on Saturday Iran and the EU will sit together in Brussels on November 9 for the first time since the conclusion of the nuclear deal to exchange ideas on human rights, one major sticking point in bilateral ties.  
This round of high-level negotiations will be presided by Takhtravanchi and EU deputy foreign policy chief Helga Schmid, ISNA reported.
The human rights debate has increasingly emerged as an important component for stronger ties between the two sides.
In a recent document on the future of relations with post-sanctions Iran, the EU has particularly expressed opposition to Iran's use of the death penalty as punishment for drug traffickers.
"The EU has a long standing policy of opposing capital punishment," read part of the document.
The death punishment was also a major theme of a March report by special rapporteur on the situation of human rights in Iran Ahmad Shaheed who called on Tehran to, inter alia, consider a moratorium on "the use of death penalty."
Thus far, Iran has not replied formally to the human rights section of the report.
Yet, earlier in October Mohammad Javad Larijani, Iran's Human Rights Council chief, said the judicial system "may" reconsider capital punishment for drug smugglers, limiting it to drug lords only. The Human rights debate has increasingly emerged as an important component for stronger ties between Iran and the EU.
Also, last week Hassan Norouzi, a spokesman with the Iranian Parliament's Legal and Judicial Committee, announced a motion signed by 76 legislators would be brought to the Majlis in an effort to rethink capital punishment for drug smugglers.
The motion, if passed, will rule out the capital punishment for first-time drug smugglers, many of whom are juveniles.
While the EU strategy document calls for the establishment of working committees for "a more credible and effective exchange" on a range of issues, including the human rights, Iran's top judge Ayatollah Sadegh Larijani has conditioned it on any relevant discussion being bilateral.
"It cannot be that only Iran is questioned," Larijani said during a speech on August 3 on the occasion of Human Rights Day in Iran.
"We have questions for Europe, too."
From among Iran's concerns, Larijani cited spread of Islamophobia in the West, a ban on hijab in schools and the taboo status of the Holocaust.
Having said this, Iran and the EU have learnt a lot from the nuclear deal, where they reached a common understanding after nearly two years.
In fact, they have already been in talks over the human rights issue for years, what the EU forward-looking document characterized as a "Critical Dialogue" (between 1992-1997) and "Comprehensive Dialogue" (between 1998-2002), which produced no tangible outcome.
AK/PA