Executions against drug traffickers will remain in place: Iran
October 1, 2016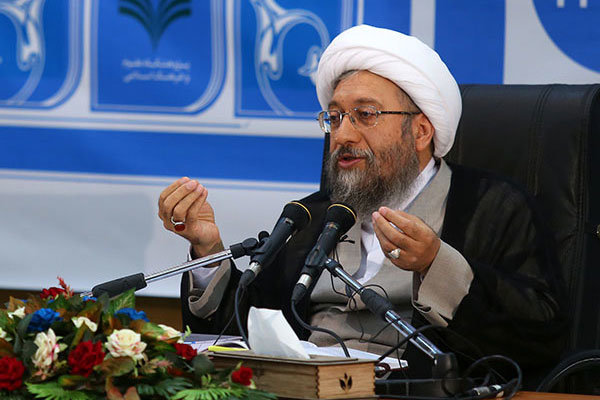 TEHRAN – Iran's Judiciary Chief Sadeq Amoli Larijani said on Thursday that it is not the Judiciary's policy to cancel executions for drug traffickers, Mehr reported.
"The claim that executions have not been useful is irrelevant," said Larijani during a judicial conference in Mashhad.
The senior judge said drug traffickers have inflicted a great deal of harm on the country, noting that an immediate action is needed in response to such crimes.
The judiciary chief further urged all prosecutors across the country not to "delay the implementation of verdicts, and carry them out immediately after they are issued."
He went on to say that the prosecutors are not allowed to delay the verdicts for three years.
"We cannot do away with executions in general because it undermines the judiciary's deterrent effect," Larijani remarked.
He also urged the prosecutors to "impose other forms of punishments, if possible, instead of death penalty".
Iran has been under pressure by the UN Human Rights Council for its use of death penalty against drug traffickers.
However, Iranian officials denounce such pressures as interference in the country's domestic affairs and call on the UN officials to "refrain from politicizing the issue of human rights" in the Islamic Republic.
The Iranian High Council for Human Rights has responded to criticisms against the country's Judiciary, saying that the structure of Iran's judicial system guarantees the process of a fair trial.
MH/PA