By Javad Heirannia
Iran has no intention to recreate Persian Empire: John Limbert
March 12, 2017 - 11:28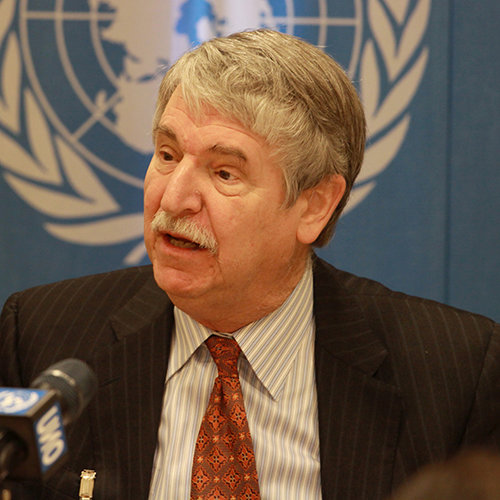 TEHRAN - John Limbert, the former U.S. deputy assistant secretary of state for Iran, dismisses the view that Iran intends to revive the Persian Empire.
Limbert, a fluent Persian speaker, also tells the Tehran Times that he does not "think the Trump administration has thought out an approach" toward Iran.
Following is the text of the interview:
Q: In an article headlined "Dealing with a Difficult Iran: Get Smart", dated March 2, you wrote that the U.S. has followed three approaches toward Iran, namely "containment", "regime change", and "engagement". Do you think these approaches have been successful?
A: It's difficult to define "success" since the goal was never clear. The engagement of President Obama had some success beginning in 2013 as shown by the JCPOA and the ability of officials to talk with each other.
Q: Which one of these three approaches is the Trump administration pursuing toward Iran?
A: I'm not sure. I don't think the Trump administration has thought out an approach.
Q: In the article you said: We should ask ourselves, what are our goals? What do we want to achieve in this relationship? So what do you think the U.S. is seeking?
A: The answer depends on whom you ask. As far as I know, there are no defined goals.
Q: Some claim Iran's goal in the region is to recreate "a new Persian Empire". Do you agree with such an argument?
A: No. About the "new Persian Empire", I don't know if states have used this line, but it has appeared in the writings of Henry Kissinger and Admiral Stavridis, head of the Fletcher School of Law and Diplomacy.
Q: Let's turn to President Trump's policy toward Saudi Arabia. First he criticized Saudi Arabia, but later he retreated from that position. What is your view of such policy shifts?
A: With President Trump's positions, I have no explanation for what he does. Your guess is as good as mine.