Sistan-Baluchestan to turn into tourist hub
March 14, 2017 - 9:27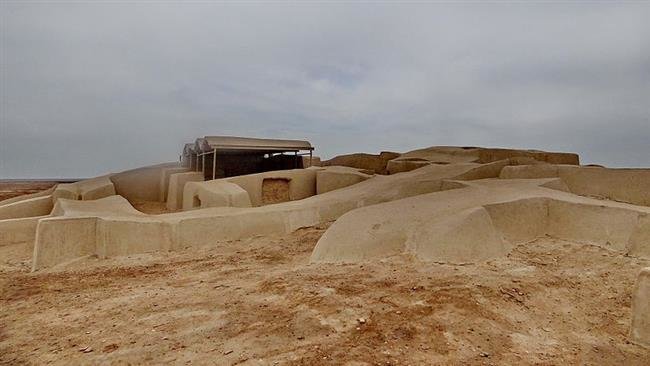 TEHRAN – Iranian tourism authorities seek to put a new face to Sistan-Baluchestan Province in a bid to turn the vast southeastern region into a tourist destination.
The province has long been shunned by potential foreign travelers though it is home to several distinctive archaeological sites and natural attractions, including two UNESCO World Heritage sites, namely Shahr-e-Soukhteh (Burnt City) and Lut Desert, shared between it and Kerman Province.
"Given what's out there [in the media] about Sistan, the province needs to completely revamp its image," Sistan-Baluchestan Governor Ali Osat-Hashemi said in a press conference on Mar. 8.
"Showcasing the differences is [amongst] our efforts to enhance tourism in Sistan-Baluchestan Province," the official said, adding "The province has turned into a heaven for archaeological excavations in the country."
The notion that the province is unsafe is false so that measures should be taken to correct that before it takes a toll on the region's development, Osat-Hashemi explained.
For mainstream Iranians, the name of Sistan-Baluchestan conjures up stories of drought, desiccated wetlands and dust storms. In the international scale foreigners may consider it a reminiscent of the big red blot on the Iran safety map.
However, somewhat porous border lines with Afghanistan and Pakistan overshadows tourism standards of the province, making it a point of entry for smugglers looking to transit drugs to the country and some European countries.
The massive province has four airports, while construction is underway to build a fifth in Chabahar, a port city on the coasts of the Sea of Oman.
A strip of land stretching along the southern border of Sistan-Baluchestan is home to mangrove forests that are replete with diverse species of seabirds such as flamingos and herons.
Earlier in February, a team of Iranian and Italian archeologists and researchers commenced large-scale interdisciplinary research to provide a clearer picture of life and urban settlement in the Burnt City.
PHOTO: A general view of the Burnt City, an archeological site located in Sistan-Baluchestan Province.
AFM/MG