Sandstorm unearths ancient site in southeastern Iran
April 7, 2017 - 15:9
TEHRAN – A wave of recent tremendous sandstorms has uncovered vestiges of an ancient city on the outskirts of Fahraj in Kerman Province, southeastern Iran.
"A historical site estimated to covering over 5,000 square meters exposed to light following a sandstorm that swept across the region yesterday," Khabaronline quoted Fahraj Governor Gholamreza Nejat-Khaleqi on April 5.
The official added that law enforcement forces have cordoned off the area, letting archeologists to dig up and determine the exact age of the site.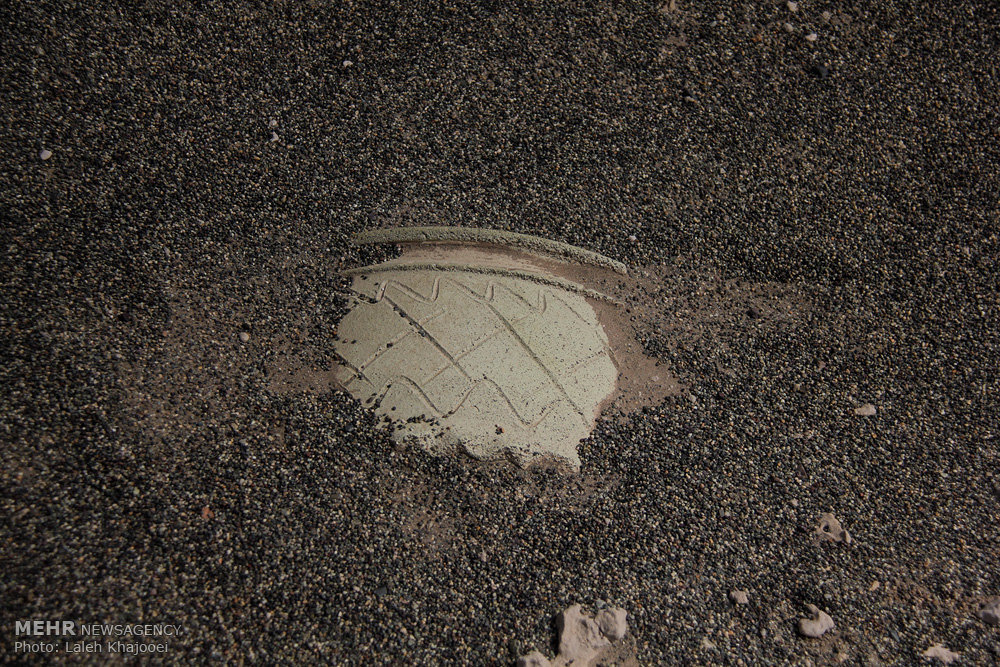 Part of a pottery is seen on the outskirts of Fahraj, Kerman Province on April 4, 2017.
Big, sprawling Kerman Province is something of a cultural melting pot, blending various regional cultures over the course of time. It is also home to rich tourist spots and historical sites including bazaars, mosques, caravanserais and ruins of ancient urban areas.
AFM/MG