Tehran, Moscow discuss nuclear cooperation
April 29, 2017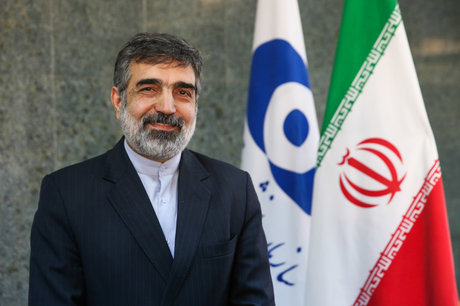 TEHRAN – Iranian and Russian officials have held meetings to discuss expansion of nuclear cooperation between the two countries, ISNA reported on Saturday.
Behrooz Kamalvandi, deputy chief of the Atomic Energy Organization of Iran (AEOI), arrived in Moscow on Tuesday for talks with the head of Rosatom State Atomic Energy Corporation Alexey Likhachov and Rosatom Deputy Director-General for International Relations Nikolai Spassky.
The two sides agreed that delegations from Iran and Russia would follow up on various key issues for nuclear cooperation.
They also discussed the implementation of a number of projects and removal of obstacles in order to boost nuclear cooperation.
Back in January, the AEOI and Rosatom signed an agreement for cooperation in peaceful uses of nuclear energy. The agreement came after the signing of a memorandum of understanding on November 11, 2014.
The agreement was in line with the 2015 nuclear agreement between Iran and six world powers, which resulted in removal of nuclear-related sanctions against Iran in exchange for limits on the country's nuclear program.
Under the deal, Iran agreed to convert the Fordo facility into a nuclear, physics and technology center to benefit from international collaboration especially in the form of scientific joint partnerships in agreed areas of research.
MH/PA