Iran, Latin America call for bilateral mining co-op
May 16, 2017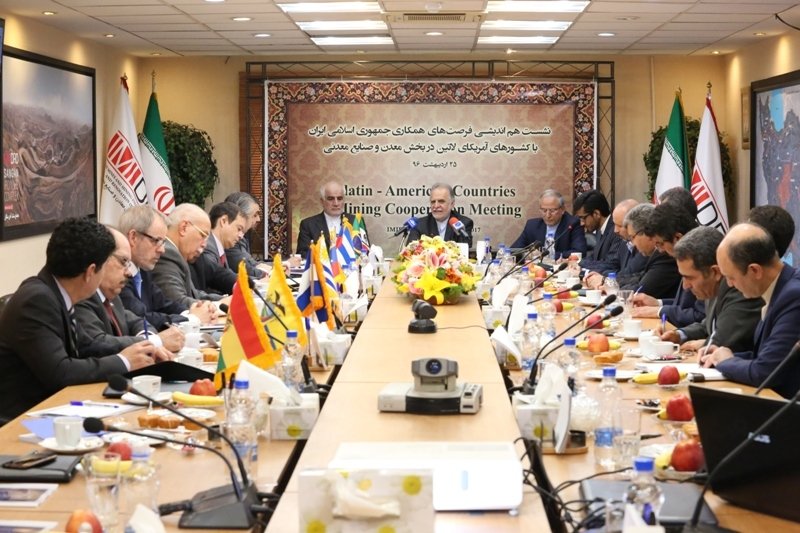 TEHRAN - During The first Iran-Latin American countries joint meeting on cooperation opportunities in mining sector which was held in Tehran on Monday, the two sides emphasized the expansion of mining cooperation.
The event was attended by Mehdi Karbasian, the head of Iranian Mines and Mining Industries Development and Renovation Organization (IMIDRO), some high-ranking Iranian officials and a handful of Latin American countries ambassadors.
During the meeting, Keshavarzian, a director at Iran's foreign ministry, said that there are no limits for cooperation between Iran and Latin American countries in mining sector.
He also mentioned Latin America's special position in Iran's foreign policy saying that Iran is ready for cooperation in all areas especially in technology, investment, mining and related industries with the Latin American countries.
Elsewhere in the meeting the head of IMIDRO also voiced the country's readiness for cooperation in mining sector and related industries.
He also noted that Iran has envisaged attracting $50 billion of foreign investment in mining sector during the country's Sixth Five-Year National Development Plan (2016-2021), so Latin American countries' investments are welcomed in this regard.
EF/MA