Huge mural depicting Shahnameh story adorns Tehran Ferdowsi Square 
May 20, 2017 - 18:12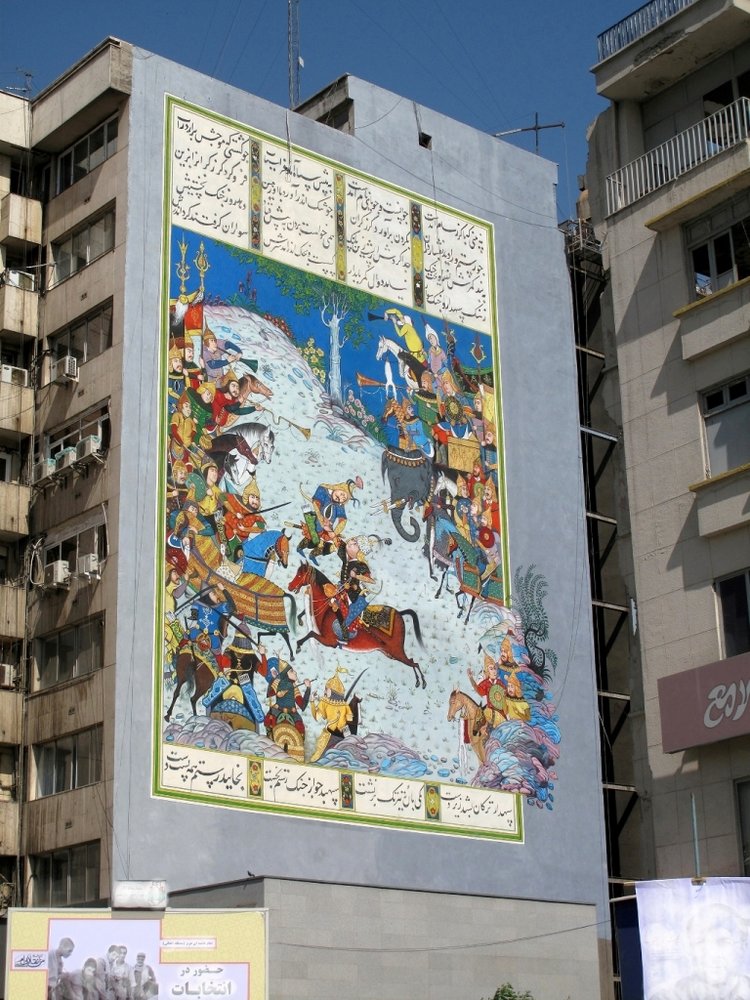 TEHRAN – A huge miniature painting featuring the First Battle of Rustam and Afrasiyab, a story from Ferdowsi's epic masterpiece Shahnameh, was unveiled in Tehran's Ferdowsi Square last week.
The 700-square meter mural has been painted by veteran artist Abbas Barzegar-Ganji on the wall of a nine-story building located to the northwest of the square, Tehran Municipality's Beautification Organization has announced in a press release.
Verses of the Shahnameh recounting part of the story have also been inscribed on the top and bottom of the mural, which was unveiled on National Ferdowsi Day last Monday.
Ganji called the artwork a special painting and said, "I believe this is a unique painting and mostly attracts the tourists visiting the city".
He also said that the mural seems impressive for people and added, "This shows that Ferdowsi and the Shahnameh enjoy a high respect among the Iranian people."
Photo: "First Battle of Rustam and Afrasiyab" by Abbas Barzegar-Ganji in Tehran
RM/MMS/YAW