Party chief: Only Iran striving for Afghan peace
May 23, 2017 - 20:47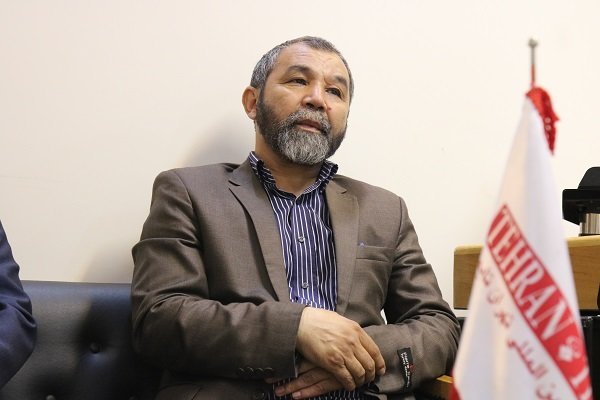 TEHRAN – Secretary General of Afghanistan's National Welfare Party Mohammad Hassan Jafari says Iran is the only country that wants peace and stability in Afghanistan.
In an interview with the Tehran Times, Jafari described Iran's role in fighting terrorism in Afghanistan as positive, saying, "Iranians are our brothers" who have given shelters to millions of Afghan refugees and treat them as equal citizens.
"We appreciate the help and support that the Islamic Republic offers to our country," he said, adding that unlike Iran, Saudi Arabia always intervenes in the internal affairs of Afghanistan.
The Saudis have created and funded terrorist groups such as Taliban and still continue to fund and support the terrorists, he pointed out.
On comments by former Afghan warlord Gulbuddin Hekmatyar who had accused Iran of interfering in Afghanistan, Jafari said the comments were Hekmatyar's personal opinion.
"His comments does not represent what the Afghan people think and feel about Iran," he said. "We do not see any intervention by the Islamic Republic in Afghanistan."
The Afghan party leader further said that the Afghan people do not seek war, terror, destruction and violence, noting that the Afghans are tired of wars and wish for stability, peace and security for their country.
"Afghan people want to live peacefully," he stressed several times during the interview.
There are some groups and certain foreign countries that intervene in the internal affairs of Afghanistan, he said. "They have created various problems for the country."
According to Jafari, some foreign countries have launched their proxy wars in Afghanistan in order to take advantage of the chaos and deplete the war-torn country of its natural resources.
"I think the Afghan people and the country's genuine movements, which have been created to serve the people's will, want peace and stability for Afghanistan," he said, pointing to Afghanistan's National Welfare Party among other factions.
The party, he said, was established based on the realities of the country and includes Sunnis, Shias and other groups and ethnicities. "The party does not recognize ethnic and political boundaries," he explained.
While it is a Shia-majority party, its objective is "to meet the need of all Afghan people," Jafari remarked.
Elsewhere in his remarks, the party chief said some Western countries are responsible for the chaos in Afghanistan. Also, he added, some "Muslim countries, including Saudi Arabia, Qatar, the United Arab Emirates, Pakistan and Turkey, share responsibility for creating takfiri groups such as Daesh and Taliban."
The Saudis "give dollars to Salafis and Wahhabis and urge them to wage wars in Afghanistan to destabilize the country," Jafari said, emphasizing that Taliban and other terrorist groups were created by countries such as Saudi Arabia and some Western powers, including the United States.
"It is not Taliban that is fighting against us, but foreign countries," he said, adding that if some countries including Saudi Arabia do not fund Taliban for a month, it will be annihilated.
He noted that if Afghanistan becomes safe, all of its neighbors would benefit, underlining that Iran, Russia and China can play a pivotal role in fighting the terrorist groups in order to establish security in Afghanistan.
Pointing to Western countries' military presence in Afghanistan, Jafari said the terrorist groups wage wars in the country on the pretext of such presence.
"Afghanistan does not need any foreign military presence at all. The remaining foreign forces that are still in Afghanistan are only in their barracks and do not do a thing. It is the Afghan people who have to pay for their presence," he said, adding that the main victims of the terrorists are citizens, including women and children, and not the American troops.
He further said that the Western powers are seeking to loot the country's uranium reserves which as he said is worth "trillions of dollars".
On whether the party supports the Afghan government, he said Afghanistan's National Welfare Party has never tried to undermine national unity. "However," he added, "if we support the government, it's only because we want the interests of our people to be met."
"Although we have supported the government, not one of our members is serving under this government," he said, criticizing the government for its lack of will for uniting the country.
He went on to say that the members of the party do not approve of the government but agree that there's no alternative.
"We do have two choices: one being this government and the other being the terrorist groups. So we're choosing the lesser of two evils," he added.
MH/PA