Works by pioneers of Iranian modern art on display at Tehran exhibit
May 27, 2017 - 17:39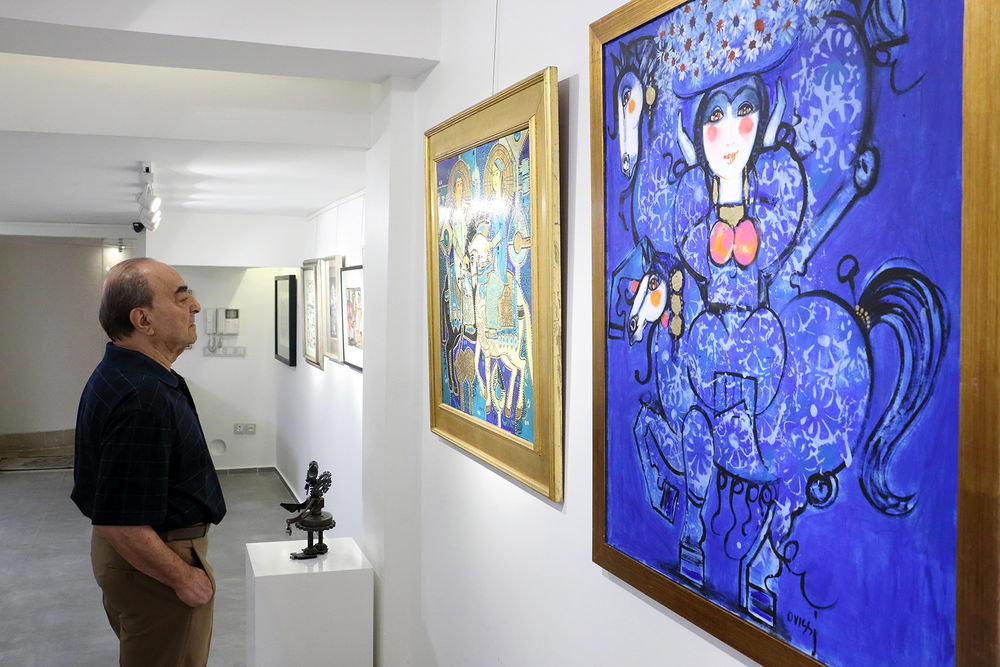 TEHRAN – Tehran's Mojdeh Gallery is displaying works by the pioneers of Iranian modern art in an exhibition titled "New Era Pioneers".
Rarely seen works by Sohrab Sepehri, Bahman Mohasses, Hossein Zendehrudi, Parviz Kalantari, Jazeh Tabatabi and many other artists are seen in the collection, the gallery announced in a press release on Saturday.
"The artworks have been borrowed from several Iranian collectors and offered works are quite different from what many would expect from the artists," gallery owner Mojdeh Tabatabai said in a press release published on Saturday.
She added that the exhibit is actually good practice to learn how to run a museum, because the collectors are good supporters of museums.

"After museums, collectors are the supporters and preservers of art," she said.
Artistic director of the gallery Fereydun Farbud also said that the project has been initiated by the Iranian National Committee for ICOM (the International Council of Museums)
Farbud said that 30 works have been put on display in the exhibit, with each artist presenting two or more works.
"Works are offered at good and reasonable prices, giving the chance to art aficionados to acquire a piece of art they like," he added.
The works will be exhibited until May 30 at the gallery located at 27 North Allameh Blvd., in the Saadatabad neighborhood.
Photo: An art enthusiast visits the New Era Pioneers exhibition at Tehran's Mojdeh Gallery on May 25, 2017. (Honaronline/Siamak Zomorrodi-Motlaq)
RM/YAW