Iran: London terror acts are wake-up call to the world
June 6, 2017 - 4:58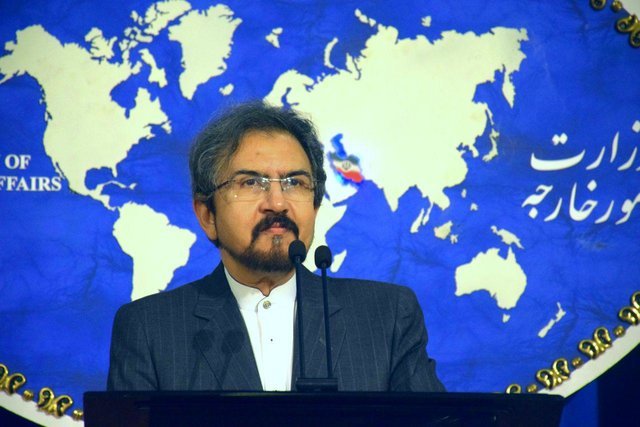 TEHRAN - Iranian Foreign Ministry spokesman Bahram Qassemi condemned on Sunday terrorist attacks in London, saying such acts should come as a "wake-up call" to the international community.
He said a united global move against violence and extremism without "double standards" is the only way to get rid of terrorism.
He added that some countries are required to "abandon ignorance" and their "short term political and economic benefits" and cut "financial and ideological sources of terrorism and extremism" to establish security.
Iran's emphasis on finding the roots of terrorism and extremism is not simply a political stance but a "necessity" to establish security in the world, Qassemi noted.
Elsewhere, he expressed sympathy with the families of the victims.
Knife-wielding assailants killed seven people and injured 48 in London on Saturday night.
ISIS claimed responsibility for the attack, the third major militant assault to hit Britain in less than three months.
According to reports, the three attackers drove a vehicle into pedestrians on London Bridge and then stabbed people in Borough Market.
A suicide bombing at a crowded pop concert in Manchester Arena in England on May 22, left at least 22 people dead and more 59 injured.
A huge bomb blast in the Afghan capital Kabul on Wednesday killed at least 90 people and injured 300 others.
NA/PA