Turkish parliament okays troop deployment in Qatar amid Saudi threats
June 8, 2017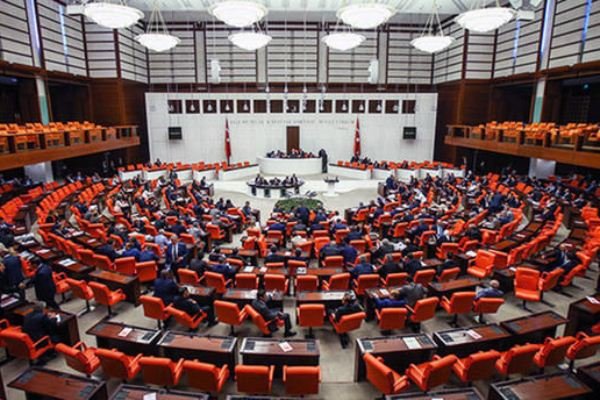 The Turkish parliament on Wednesday approved a draft bill to deploy troops to a Turkish military base in Qatar amid Saudi threats against the tiny country.
The bill, drafted before the threats, passed with 240 votes in favor, largely with with support from the ruling AK Party and nationalist opposition MHP, Reuters reported.
On Monday, Saudi Arabia cut ties with Qatar and shut its land, air and sea border with the country under the pretext that Qatar supports terrorism. The UAE, Bahrain and Egypt followed Saudi Arabia by cutting ties with Qatar.
The deployment had been drafted before a spat surfaced between Qatar and Saudi Arabia. However, the debate on the legislation was moved up the agenda of the Turkish parliament while a separate bill was introduced to the chamber on increased military cooperation between Turkey and Qatar.
Turkey, which initially moved to mediate between the Arab countries, has declared its support for Qatar, rejecting claims that the country is financing terrorism, Press TV reported.
Erdogan said on Tuesday that Qatar was a leading force in the regional fight against terror and criticized others for pursuing the policy of isolating the oil-rich country. He even hailed Qatar for a "cool-headed and constructive" stance in dealing with regional issues.
Turkey and Qatar signed an agreement in 2014 which allowed the construction of a Turkish military base in Qatar. Officials say up to 3,000 Turkish troops could be deployed in Qatar as part of Ankara's program to increase its military cooperation with Doha.
Some analysts have not ruled out a Saudi invasion of Qatar with a green light from U.S. President Donald Trump.
The blockade of Qatar happened nearly two weeks after Trump visited Riyadh.
PA/PA