Children's film festival opens in Isfahan
June 30, 2017 - 18:34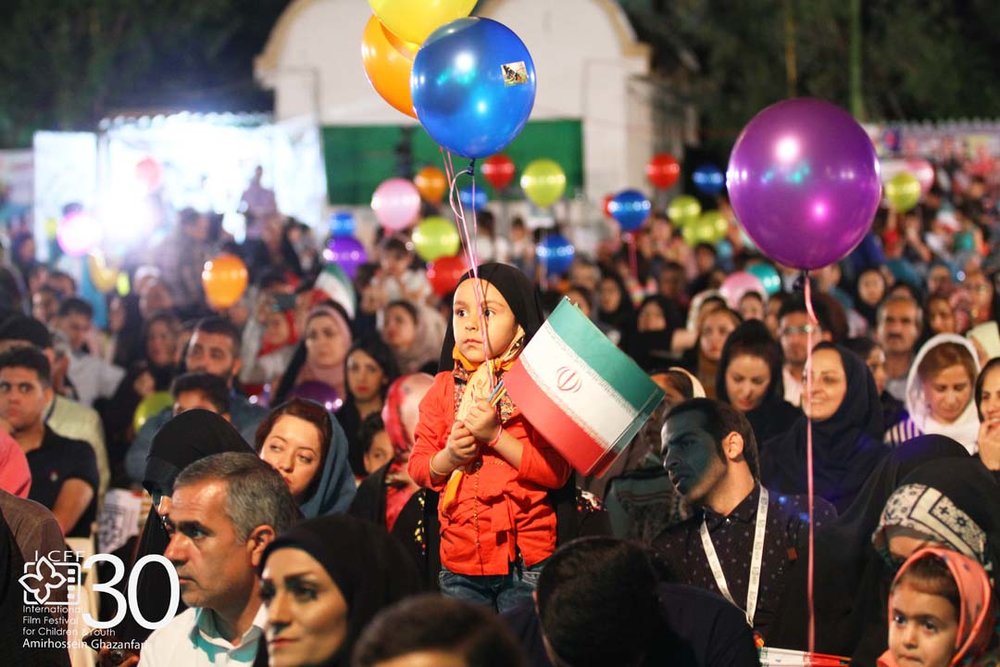 TEHRAN – The 30th International Film Festival for Children and Youth opened in the central Iranian city of Isfahan on Thursday night.
A large number of children came together at Nur Garden to attend the opening ceremony of the event, which had been organized in Hamedan in western Iran in its few previous editions.
"It gives me great pleasure to be with you children and young adults tonight," the secretary of the festival, Alireza Rezadad, said at the ceremony.
"This week provides an opportunity for children and their parents to watch 35 films in the official competition and share their views with filmmakers participating in the event," he added.
Groups of Iranian voice actors are attending the festival to dub foreign-language films competing in the event.
"I congratulate children for the return of the festival to Isfahan and hope it will be organized in the city forever," Isfahan Mayor Mehdi Jamalinejad said in a brief speech.
The organizers plan to honor Marzieh Borumand, the director of the popular puppet series "Grandmother's Home" and "School of Mice", and Rasul Sadr-Ameli, the director of the acclaimed movies "I'm Taraneh, 15", "Waiting for a Miracle" and "The Girl in Sneakers", for their lifetime achievements during the festival.
Photo: A girl holds balloons among a huge crowd attending the opening ceremony of the 30th International Film Festival for Children and Youth at Nur Garden in Isfahan on June 29, 2017. (IFFCY)
MMS/YAW