An edgy welcome awaits
July 4, 2017 - 9:56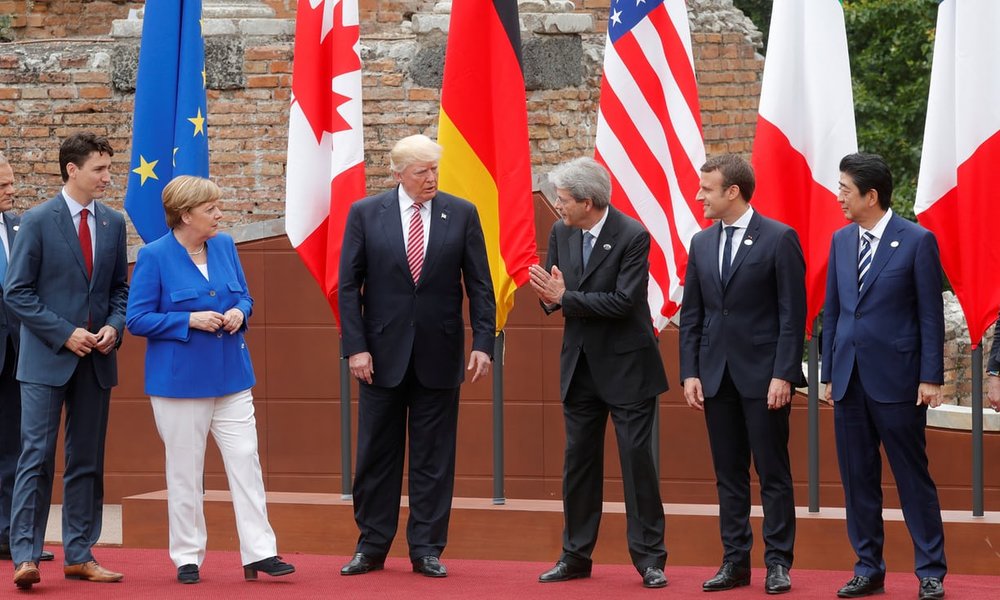 A united European front, not pandering, is the right response to the U.S. president's visit
Donald Trump is coming back to Europe this week. The U.S. president will first go to Warsaw for a major speech before arriving in Hamburg for the G20 summit. There will be headlines, most notably around the meeting between Trump and Vladimir Putin as investigations into Russian interference in the 2016 U.S. election continue to rock the administration. Later in the month, Trump will attend the Bastille Day ceremonies in Paris as a guest of France's Emmanuel Macron. He will not make a stopover in Britain: plans for a state visit were put on hold after Trump reportedly told Theresa May he did not want to be exposed to large-scale protests. Last time Trump came to the continent, a NATO meeting and a G7 summit ended in full-on acrimony, with European allies appalled by his contempt for transatlantic principles of governance. Will this time be any better? Just as he is almost everywhere else, Trump is unpopular across Europe, where less than a fifth of citizens have confidence in his leadership.

Yet there are revealing contrasts in how European governments are dealing with him. Trump's unpredictability is matched by European discomfort in how to approach him. The EU is on the upswing, with better economic prospects hovering into view. Despite the rallying factor of Brexit, political nuances among EU member states will not have entirely disappeared. That Angela Merkel, Europe's most powerful leader, has worked hard to forge a common EU stance on trade and multilateralism ahead of the G20 is no surprise. Host of the summit (held in the city where she was born), the chancellor has long made clear her hostility to Trump's worldview, as well as her intention to leverage Europe as a bloc in opposing him, especially on climate change.

Disrupter of the global order
Trump has often castigated Germany and its chancellor, most recently over trade surpluses. Merkel for her part sees the U.S. president as a disrupter of the global order, and a threat to Europe's interests. "If you think you can solve the problems of this world by isolationism and protectionism, you are very, very wrong," she has warned, ahead of the Hamburg gathering.
In Poland Trump can expect warmer words. A populist government whose democratic backsliding has been ringing alarm bells in Europe will embrace a U.S. president who shares its illiberal views and hostility to migrants. They differ most sharply over Russia, but that could well be smoothed over, perhaps with a focus on NATO deployments and budgets. (Poland is one of the few NATO nations to spend 2% of its GDP on defense, the agreed members' target.)
France's invitation to Trump, on the occasion of a national holiday celebrating a revolution and democratic values, carries its own share of controversy. Macron had earlier cast himself as Trump-resistant. French insistence on cooperating with the U.S. points to shared anti-terrorism goals rather than ideological closeness. It is awkward all the same.

A German warning, a Polish embrace, and an ambiguous French show of friendship come at a time of U.S. strategic confusion and signs of disregard for old allies. Britain's government should not make the mistake of thinking it will benefit. Britain's interest, as much as everyone else's in Europe, lies in making sure the toxic effects of Trump can be mitigated. That requires a united resolve – not pathetic pandering.
(Source: The Guardian)