Possible female candidates in the next Rouhani cabinet
July 11, 2017 - 9:1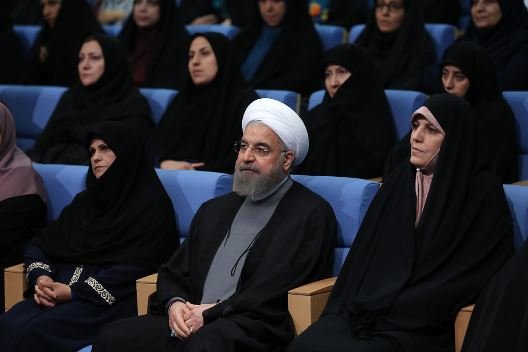 TEHRAN – Zahra Shojaee, a former vice president, and Shahindokht Molaverdi, the current vice president for women and family affairs, are the two possible female nominees for the post of education minister, ILNA reported on Sunday.
However, Molaverdi is not yet convinced to accept the job and there is still no consensus over Shojaee, the news agency reported.
It said Molaverdi is more interested to stay in her current position as the vice president for women and family affairs.
Although other possible candidates in President Rouhani's next cabinet are men, Masoumeh Ebtekar would stay in her current position as vice president and head of Environmental Protection Organization, the report added.
Zahra Ahmadipour, the head of the Cultural Heritage, Handcrafts and Tourism Organization, is expected to lead the presidential department for women and family affairs.
Ashraf Borujerdi will keep her post as the director of the National Library and Archives of Iran (NLAI).
Different female figures are proposed for the post of minister in the next cabinet yet their nomination is dependent on decision-makers, Molaverdi told reporters.
Hoping for nomination of women as ministers, Molaverdi said it is essential to have women in the cabinet essential.
Rouhani who was reelected president in the May 19 presidential polls is slated to be sworn in on August 5. After the swearing-in, Rouhani will name his cabinet nominees for parliamentary approval.
NM/PA