Empowering women entrepreneur, breadwinner on agenda: VP
May 30, 2016 - 19:39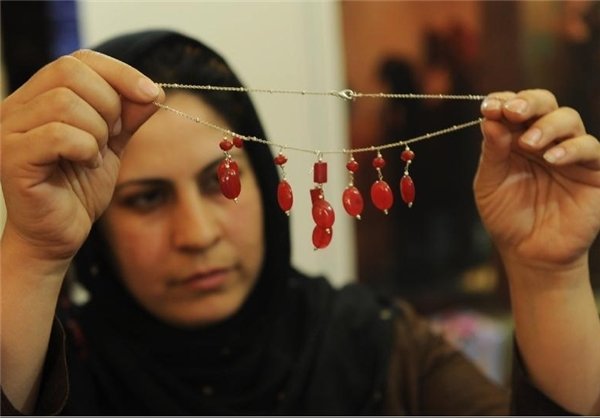 TEHRAN – A memorandum of understanding is to be signed by the presidential office's department for women's affairs and the Cultural Heritage, Tourism, and Handicrafts Organization (CHTHO), aiming at empowering entrepreneur and breadwinner women, vice president for women and family affairs said.
The purpose of this memorandum is to provide support for female entrepreneurs and heads of families who are active in the field of handicrafts, ISNA quoted the vice president Shahindokht Molaverdi as saying on Thursday.
Creating jobs for breadwinner women and university graduate girls is among the most important goals of the memorandum, she said, adding "In this regard I am seriously engaged with creating a handicrafts market for women in cooperation with the Cultural Heritage, Tourism, and Handicrafts Organization."
The government is dealing with women's problems and the draft of a document on empowering women and their social support is being prepared with the participation of the Ministry of Cooperatives, Labor and Social Welfare, the female VP noted.
Molaverdi further hoped that all the supportive strategies for empowering women would be included in this document and to be approved by the end of the coming month.
However, there are some bottlenecks in women's affairs, including their insurance coverage, which have been identified over the past three years, she added.
Creating a handicrafts market for women is among the duties of the CHTHO, Molaverdi noted, adding that it [the market] will be opened definitely by the end of the current administration's term, which falls in August 2017.
NM/