Iranian police seize dozens of prehistoric relics near Tehran
July 15, 2017 - 20:24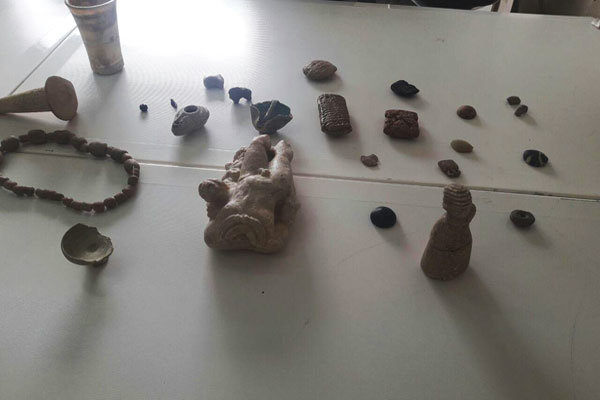 TEHRAN – Iranian authorities have confiscated dozens of prehistoric objects in Varamin, southeast Tehran, which are supposed to be associated with the splendid Mesopotamia civilization, CHTN reported on Friday.
"The haul of antique objects were seized with the judicial coordination on July 8 following nearly a month of intelligence operations," CHTN quoted Mahmoud Parsa, a Tehran province police commander, as saying.
"One individual has been arrested in this regard who is now under investigation and we are probing other agents and liaisons of the gang," he added in a press conference.
Initial studies demonstrate that 29 artifacts out of the 59 seized objects are associated with the Mesopotamian civilization and date back to some 3000 BC, Shahab Pazouki, the director of Varamin's Cultural Heritage, Tourism and Handicrafts Department said in a keynote speech on Thursday.
A cradle of civilization, Mesopotamia literary meaning "between two rivers" was an ancient region in the eastern Mediterranean bounded in the northeast by the Zagros Mountains and in the southeast by the Arabian Plateau, corresponding to today's Iraq, mostly, but also parts of modern-day Iran, Syria and Turkey.
Archaeological excavations starting in the 1840s CE revealed that human settlements in Mesopotamia dates back to 10,000 BC, according to ancient History Encyclopedia.
Urbanization, the wheel, writing, astronomy, mathematics, wind power, irrigation, agricultural developments, animal breeding, and the narratives which would eventually be re-written as the Hebrew Scriptures and form the Christian Old Testament all came from the land of Mesopotamia.
PHOTO: Picture depicts pieces of artifacts confiscated by the Iranian police in Varamin near Tehran on July 8, 2017.
AFM/MG