Iran inks rail deal worth €2.5b with Russia 
July 31, 2017 - 17:0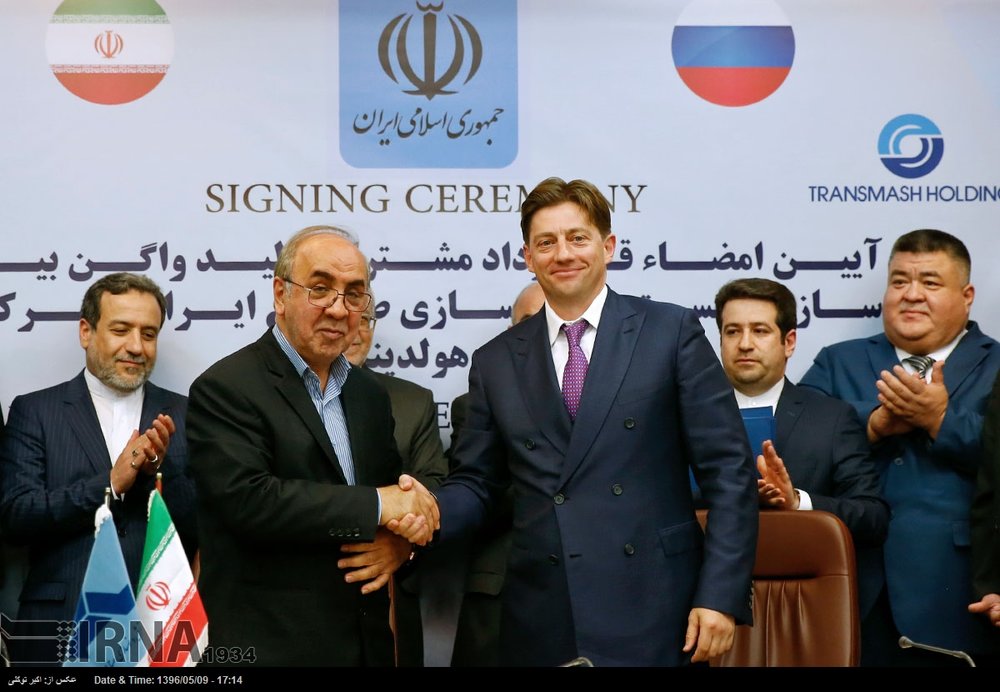 TEHRAN- Iran and Russia signed a €2.5-billion deal on joint manufacturing of passenger and cargo wagons in Iran, IRIB reported.
The deal was inked between Industrial Development and Renovation Organization of Iran (IDRO) and Russia's largest manufacturer of locomotives and rail equipment, Transmashholding, in Tehran on Monday.
Iranian Industry, Mining, and Trade Minister Mohammadreza Nematzadeh and Deputy Foreign Minister Abbas Araqchi besides Russian Ambassador to Tehran Levan Dzhagaryan were present in the signing ceremony.
The two sides had signed a memorandum of understanding (MOU) in this regard during the visit of an Iranian delegation led by IRDO Chairman Mansour Moazzami to Moscow in late March.
During the signing ceremony, Moazzami said a joint company will be established by the Iranian and Russian sides, in a way that its shares will be held 80 percent by Russia and 20 percent by Iran. The Russian side will finance the project totally, he noted.
Iran needs 8,000-10,000 wagons annually, he said, adding that cooperation with Russia in this area is an opportunity for both countries.
MA/MG