British delegation meets family of jailed British-Iranian woman 
August 7, 2017 - 21:0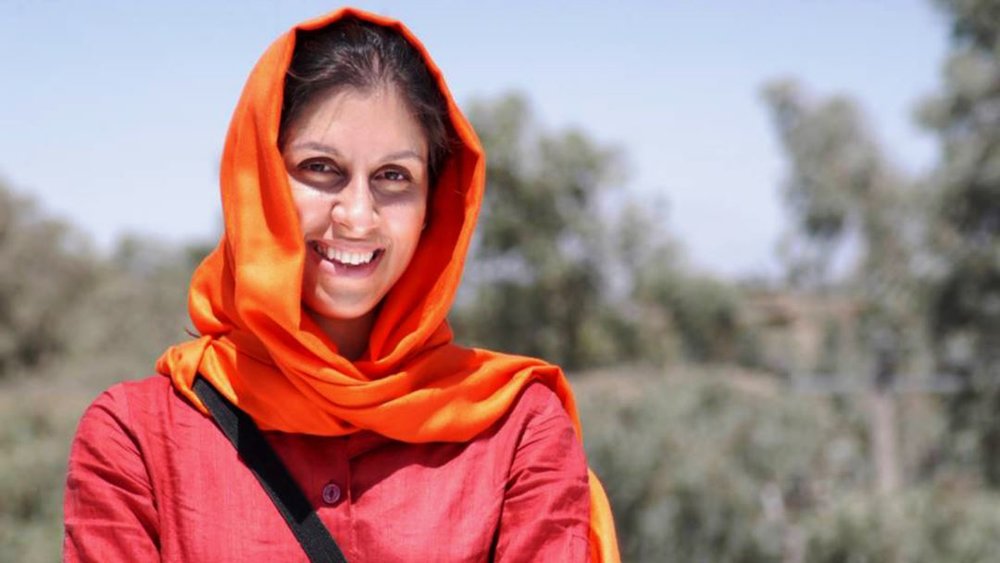 TEHRAN – A delegation from London has met with the family of Nazanin Zaghari, a British-Iranian woman jailed in Iran since April 2016, Tehran confirmed on Monday. 
"The British delegation which had visited Tehran to participate in the swearing-in ceremony (of President Rouhani) met the family of Zaghari," Foreign Ministry spokesman Bahram Qassemi told a press conference in Tehran.
The spokesman also rejected claims that Tehran and London were mulling a prisoner swap.
The British delegation was headed by the Minister for the Middle East and North Africa Alistair Burt who had reportedly met Zaghari's husband Richard Ratcliff prior to his trip to Tehran.
The Guardian quoted Ratcliffe, an accountant who lives in north London, as expressing hope that Alistair Burt would hold talks with senior Iranian politicians about her wife.
Upon his return to England, Burt tweeted: "Pleased to meet family of detained #Nazanin Zaghari-Ratcliffe while in Tehran and present Gabriella with gifts from her family in the UK."
Burt also posted a photo with Iran's Foreign Minister Mohammad Javad Zarif.
The spat between London and Tehran over Zaghari has been on since her detention in April 2016 when she was arrested with her two-year-old daughter at Tehran's Imam Khomeini International Airport for security reasons while she was about to return to the UK.
Zaghari, previously a project assistant at the BBC's Media Action who worked for the Thomson Reuters Foundation until her arrest, was sentenced to five years in jail in September 2016, a conviction upheld in the January appeals court.
While Zaghari is imprisoned at Evin jail, her daughter Gabriella, now three, has been placed in the care of her Iranian grandparents and is allowed to see her mother twice a week.
Initial details after Zaghari's arrest cited implication in post-election unrests in Tehran and some other cities in 2009.
According to Yadollah Movahed, Zaghari was among the suspects who "conducted activities against the security of the country by designing websites, and carried out campaigns in the media" during the post-election "sedition".
Later on, two fresh allegations were brought against her.
One was that she used to act chief recruiter for the BBC's Farsi service when it was launched in 2009, the broadcaster's Persian-language news service, which is banned in Iran.
The other charge was that the man she tied the knot with, Ratcliffe, was a British spy.
However, in a statement Ratcliffe said the precise charges against her remain secret and the new accusations were made in a secret hearing on January 4, belatedly announced on January 22.
During a meeting of the House of Lords in January, Foreign and Commonwealth Office Minister of State Joyce Anelay voiced concerns for the family of Zaghari, accusing Iran of breaching human rights.
The January comments coincided with the second anniversary of an international nuclear deal between Iran and six world powers in 2015, including England.
In 2011, England endorsed stronger international sanctions against Iran over its nuclear program which caused a group of angry protestors to storm the British embassy in Tehran.
As a result, England closed the embassy and ordered the Iranian embassy in London to be closed. Diplomatic relations were never entirely severed but instead reduced to the lowest level possible.
The two countries eventually restored diplomatic relations in September 2016 by exchanging ambassadors.
Now, Ratcliffe hopes for the release of Nazanin under the incoming Rouhani administration.
"Nazanin voted for President Rouhani this time, she voted for President Rouhani last time, that really was with a view that his promises of improving civil rights," he was quoted as having said.
In his inauguration comments, Rouhani promised to fight for the rights of all Iranian nationals.
PA/PA