By Ali Kushki 
Tehran, London still caught up in mom-spy spat over Nazanin Zaghari
April 3, 2017 - 18:45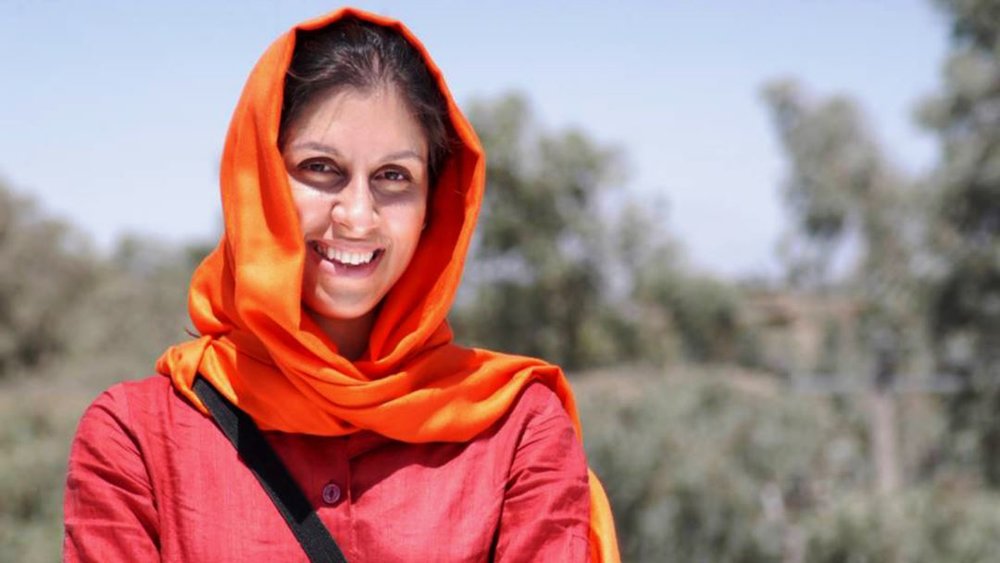 TEHRAN – The spat between London and Tehran over a 38-year-old woman with dual British and Iranian citizenship enters the second year since her detention on April 3 last year. 
Nazanin Zaghari, who reportedly worked for the charity the Thomson Reuters Foundation, was arrested with her two-year-old daughter at Tehran's Imam Khomeini International Airport under security offences as she attempted to return her home in Hampstead, northwest London.
Sky News quoted a spokesman with Britain's Foreign & Commonwealth Office as saying on Sunday: "We are deeply concerned that Mrs Zaghari-Ratcliffe's sentence has been confirmed following an unsuccessful appeal while Iran continues to refuse the UK consular access to her.
"We continue to raise our strong concerns about all dual British/Iranian prisoners in Iran, including Mrs Zaghari-Ratcliffe, at the highest levels in both London and Tehran."
Also the British official said the UK's Minister for the Middle East, Tobias Ellwood, has spoken to his Iranian opposite number, and the prime minister and foreign secretary have both previously raised this case with their counterparts.
Iran's Foreign Ministry has been mum on the comments.
Zaghari was sentenced to five years in prison by an Iranian court in September 2016 and lost an appeal last January.
"One of the ringleaders linked to aliens who had conducted different missions to materialize the heinous goals of enemies was identified and arrested," the Sarallah Corps of Kerman province, a Revolutionary Guards Corps branch, said in a statement following her arrest by its airport officers.
However, in a statement, Richard Ratcliffe, Zaghari's husband, said the precise charges against her remain secret, but that two new accusations were made in a secret hearing on January 4, belatedly announced on January 22.
One was that she had been head of recruitment for the BBC's Farsi service when it was launched in 2009.
The other charge was that the man she tied the knot with, Ratcliffe, was a British spy.
During a meeting of the House of Lords in January, Foreign and Commonwealth Office Minister of State Joyce Anelay voiced concerns for the family of Nazanin Zaghari-Ratcliffe, accusing Iran of breaching human rights.
The arrest anniversary coincides with an attack on a 17-year-oil Iranian at a bus stop in Croydon, south east London that left the boy with a fractured skull and a blood clot on his brain in what has come to be seen a suspected hate crime.
The two countries restored diplomatic relations in September 2016 by exchanging ambassadors, a decision coming nearly five years after the British embassy in Tehran was stormed in November 2011.
The storming came after England endorsed stronger international sanctions against Iran over its nuclear program.
As a result, England closed the embassy and ordered the Iranian embassy in London to be closed. Diplomatic relations were never entirely severed but instead reduced to the lowest level possible.
Since upgrading relations to ambassadorial level, there have been critical moments.
In December 2016, Iran's Foreign Ministry summoned England's ambassador to protest over anti-Iran remarks by the country's Prime Minister Theresa May in the [Persian] Gulf Cooperation Council's annual summit in the Bahraini capital Manama.
In the summit, May had said she was "clear-eyed" about what she called "the threat" Iran poses to the region".
Reacting to the "divisive" comments, Chairman of the Iranian parliament's National Security and Foreign Policy Commission Alaeddin Boroujerdi warned it could result in re-downgrading relations.
AK/PA