On the occasion of Caspian Sea Day
August 12, 2017 - 19:33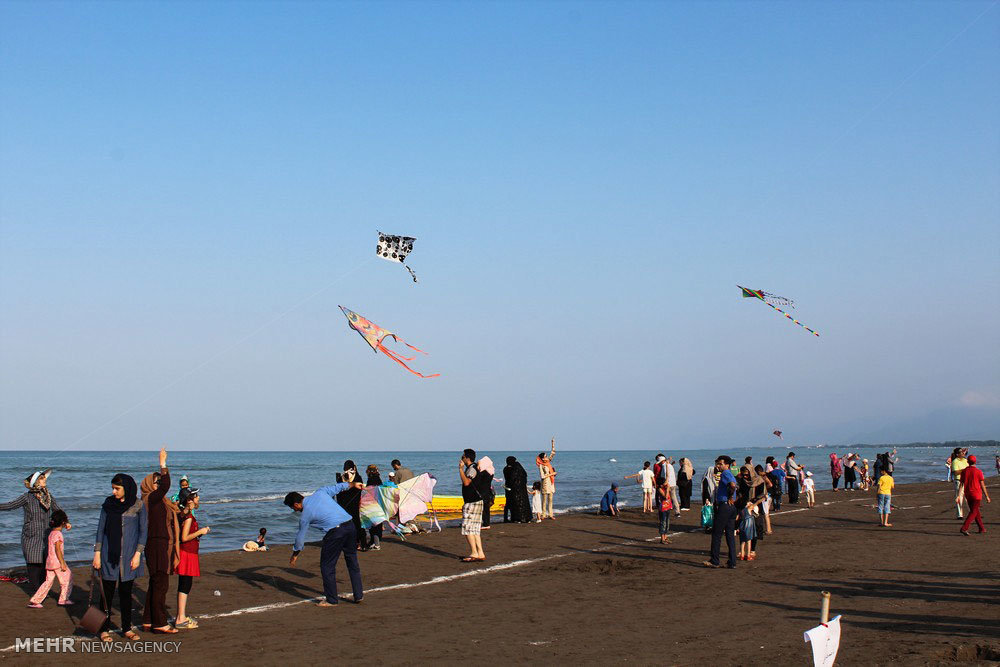 TEHRAN — Iran and other Caspian Sea littoral states celebrate Caspian Sea Day, August 12, annually to raise awareness about the environmental ramifications of human interference with this valuable ecosystem.
Taking place under the theme "support Caspian Seal and fish harvested for caviar" the festivals feature live music, painting, kite-flying, local games, sand sculpting, clean-up campaigns and various other entertaining events in three coastal provinces of northern Iran, namely Gilan, Mazandaran and Golestan.
Framework Convention for the Protection of the Marine Environment of the Caspian Sea is a regional convention signed by the official representatives of the five littoral Caspian states namely Azerbaijan, Iran, Kazakhstan, Russian Federation and Turkmenistan in Tehran on November 4, 2003.
The Framework Convention, also called Tehran Convention, entered into force on August 12, 2006. Since then the day is being observed and celebrated as the Caspian Sea Day as a symbolic act to garner attention to this sensitive marine environment.
The objective of this convention is "the protection of the Caspian environment from all sources of pollution including the protection, preservation, restoration and sustainable and rational use of the biological resources of the Caspian Sea".
Water contaminations caused by large-scale and unsustainable commercial exploitation, unplanned land use in coastal areas, overharvesting of fish for caviar, habitat fragmentation and destruction threatening the Caspian Sea unique biodiversity, fossil fuel drilling, insufficient waste management, etc. are only a tip of the iceberg.
The understanding of the necessity to protect and preserve the Caspian Sea's natural resources for future generations and that this goal can only be achieved through international cooperation was at the heart of the intent to create the Tehran Convention.
By ratifying the Convention the five aforementioned littoral states confirmed their readiness to go the path of sustainable development and to take environmental concerns into account in their development planning.
The Tehran Convention is the first regional legally binding instrument signed by all five Caspian littoral states. It serves as an overarching governance framework which lays down the general requirements and the institutional mechanism for environmental protection and sustainable development in the Caspian Sea region.
Under its umbrella the parties have developed additional Protocols on priority areas of common concern. The effective implementation of the Tehran Convention and its Protocols will support the protection of the marine environment and with it of the livelihoods, health and well-being of present and future generations around the Caspian Sea.
The Caspian Sea is the largest enclosed inland body of water on Earth by area. It is bounded by Kazakhstan to the northeast, Russia to the northwest, Azerbaijan to the west, Iran to the south, and Turkmenistan to the southeast. The sea has a surface area of 371,000 square kilometers and a volume of 78,200 cubic kilometers.
MQ/MG