Payman Yazdani
Turkish scholar: Iran and Turkey should cooperate to tackle common threats
August 17, 2017 - 13:52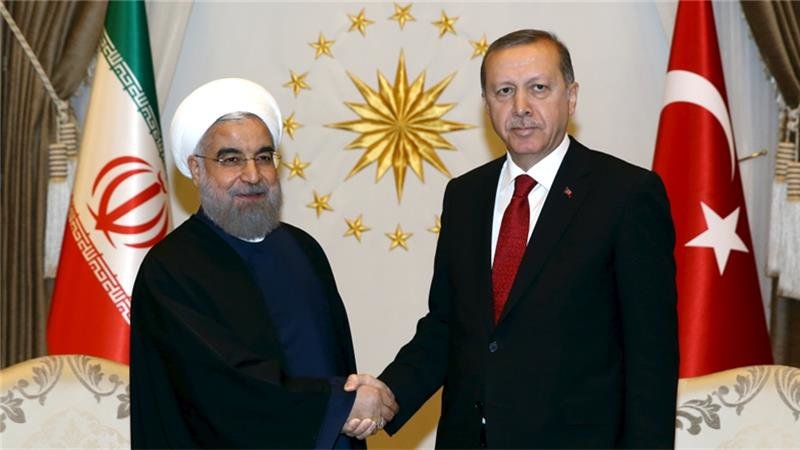 TEHRAN – Bilgehan Alagoz, a lecturer at Marmara University Institute for Middle East Studies, says it is necessary that Tehran and Ankara to strengthen cooperation to tackle common threats.
Alagoz made the remarks in an interview with the Mehr news agency as General Mohammad Hossein Baqeri, Iran's armed forces chief of staff, started a three-day tour of Ankara on Tuesday for talks with senior Turkish military and political officials including President Recep Tayyip Erdogan.
Following is the text of the interview with Alagoz:
Q: What is the importance of General Baqeri's visit to Turkey?
A: Turkey and Iran have always cooperated with each other when they perceive a common threat to their national securities. It is certain that for the time being, there are many critical issues in our region, which affect Turkey and Iran directly. These issues are mostly relevant to security concerns of the two countries. In this context, visit of the chief of the Iranian armed forces to Turkey is noteworthy. I believe that security authorities of the two countries are aware of the importance of the intelligence sharing and creation of common policies against mutual threats. Therefore, I am hopeful about the outcomes of the visit of the chief of the Iranian armed forces chief to Turkey.
Q: Why is Turkey building a wall at border with Iran?
A: Turkey and Iran are both struggling against PKK/PJAK terrorist activities for decades. History has proved us that border security is critical when it comes to pursue war on terror. This is why Turkey started to build a wall on its borders. Iranian officials have declared that they have no problem about Turkey's construction on the border. There is mutual benefit. Once border security is provided, it would certainly have a positive impact on trade relations between the two countries. During the past years, PKK/PJAK not only attacked military bodies but also targeted transportation and border trade. For this reason, the wall, which is under construction on the Turkish-Iranian border, would not be a problem for Iran."
Q: A move by the Iraqi Kurdistan Region (KRG) to hold an independence referendum was expected to be discussed by General Baqeri and Turkish officials. Would you comment on this?
A: Turkey has declared that a separate Kurdish state in northern Iraq is a red line for its national security. Turkey pays great attention to the territorial integrity of Iraq. In the early years of 2003 Iraqi War, Turkey and Iran created a platform for Iraq's neighboring foreign ministers in order to discuss their security concerns due to lack of stability in Iraq. Today both of the countries are in the same position regarding Iraq's future. It is certain that there is no life to an independent Kurdish state in our geography if Turkey and Iran remain resistant."
Q: Can the visit to Turkey by the senior Iranian commander affect the developments in Syria?
A: Turkey and Iran have had a great division regarding their policies toward Syria. However, it became certain that instability in Syria creates direct threat both for Turkey and Iran. Thus, the two countries started a new diplomatic approach, which focuses to eliminate security gaps regarding Syria. Turkey struggles against ISIS and PKK/YPG/PYD simultaneously and is determined to protect its borders from these terrorist organizations. For Turkey, an independent Kurdish state in northern Syria has no difference from an independent Kurdish state in northern Iraq in terms of national security concerns. Therefore, Turkey wants Iran to adopt the same position. If Iran declares that it will pursue the similar policy towards PYD/YPG, Turkey would not hesitate to cooperate with Iran in Syria. In this vein, it is certain that the visit of Iranian armed forces chief of staff will have positive outcomes for further cooperation."