Saudi Arabia has been harmed by its policies: Zarif
August 23, 2017 - 18:22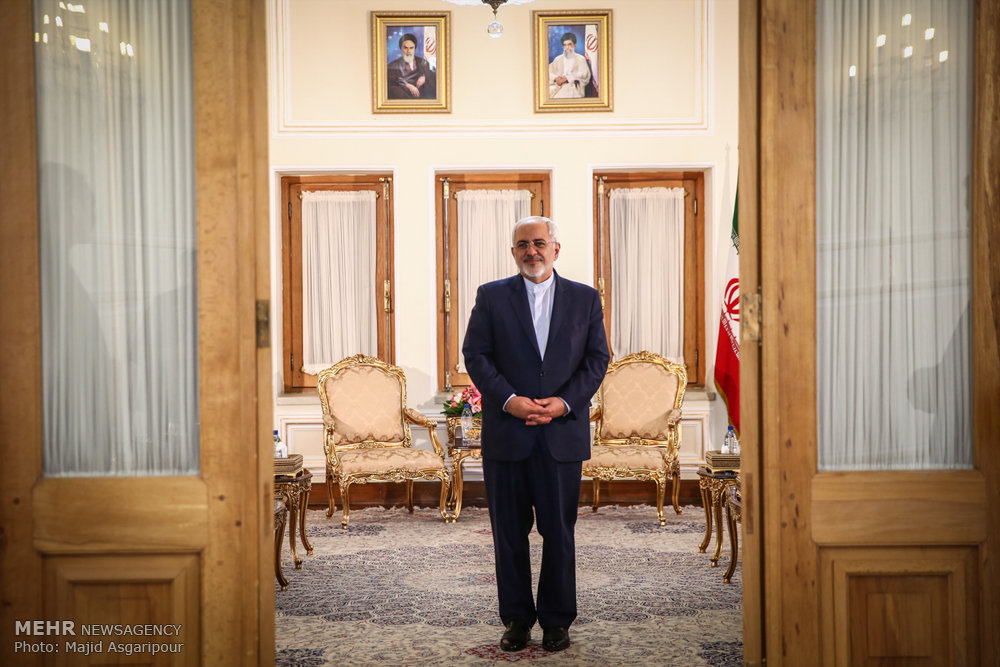 TEHRAN – Iranian Foreign Minister Mohammad Javad Zarif has said that Saudi Arabia's policies in the Middle East region are "destructive" and "harmful" to the country itself.
"Iran has always sought good relations with its neighbors, but we believe that Saudi Arabia's policies in the region have been destructive which have harmed the country," he told ISNA in an interview published on Wednesday.
He said, "A safe and powerful region serves the interests of all the regional countries. Iran's policy in interacting with the regional countries and Saudi Arabia has been within this framework and has not changed."
More "coordination" and "integrity" are required in decision making at the regional arena, he said.
Elsewhere, Zarif said that Saudi Arabia should review some of its policies.
"Such revision will be followed by Iran's positive response," he added.
It is essential for Saudi Arabia to change its views on regional issues, the Iranian foreign minister said.
"We have always been ready to hold talks with Saudi Arabia. We have always made all efforts to reach a political strategy to settle regional crises. However, unfortunately, Saudi Arabia has not taken actions in this line and sought to gain benefits from creating tension in the region," Zarif said.
He expressed hope that the Saudi officials would make decisions based on wisdom which will help them come to the understanding that Iran seeks stability and peace.
Iran and Saudi Arabia have been at odds since the conflict arose in Syria in 2011. The relations suffered more setbacks as 464 Iranian pilgrims were crushed to death in a stampede in Mecca in September 2015.
The relations started deteriorating as a number of Iranians attacked the Saudi diplomatic missions in Tehran and Mashhad in protest to the execution of the pro-democracy cleric Nimr al-Nimr in January 2016. Though senior Iranian officials condemned the move, Saudi completely cut ties with Tehran.
NA