Iran dismisses war of words between Zarif and Jubeir
December 3, 2017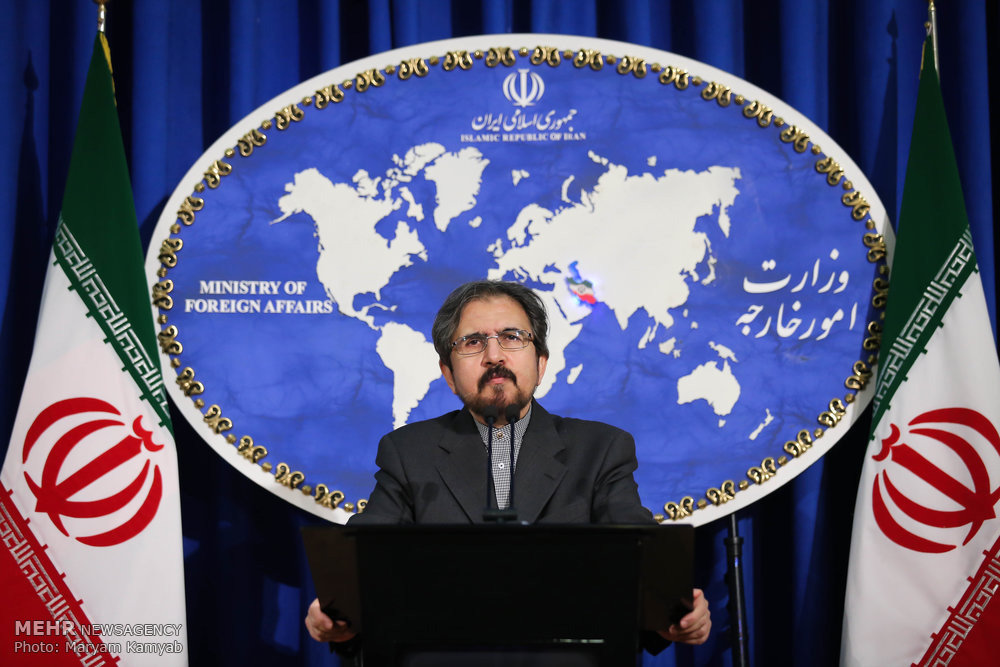 TEHRAN - Iranian Foreign Ministry spokesman Bahram Qassemi on Sunday dismissed war of words between Iranian foreign Minister Mohammad Javad Zarif and his Saudi counterpart Adel al-Jubeir at a recent conference in Rome, Italy.
"This news is totally false and clear fabrication in line with certain objectives, because the Iranian and Saudi Arabian foreign ministers' speeches were slated for two separate days," Qassemi explained.
Some reports claimed that Zarif and Jubeir had engaged in a furious war of words, accusing each other of meddling in regional affairs during the Mediterranean Dialogues (MED) summit, a conference on security in the Mediterranean region.
Al-Jubeir was quoted as saying Iran's "negative influence throughout the region" was clear to see.
Iran and Saudi Arabia have been at odds since the conflict arose in Syria in 2011. The relations suffered more setbacks as 464 Iranian pilgrims were crushed to death in a stampede in Mecca in September 2015.
The relations started deteriorating as a number of Iranians attacked the Saudi diplomatic missions in Tehran and Mashhad in protest to the execution of the pro-democracy cleric Nimr al-Nimr in January 2016. Though senior Iranian officials condemned the move, Saudi completely cut ties with Tehran.
Iran has been seeking to reach Saudi Arabia, though new rulers in Riyadh are reluctant to respond to Iran's overtures.
NA/PA