Tehran rejects Saudi claim it is meddling in Iraq
May 27, 2016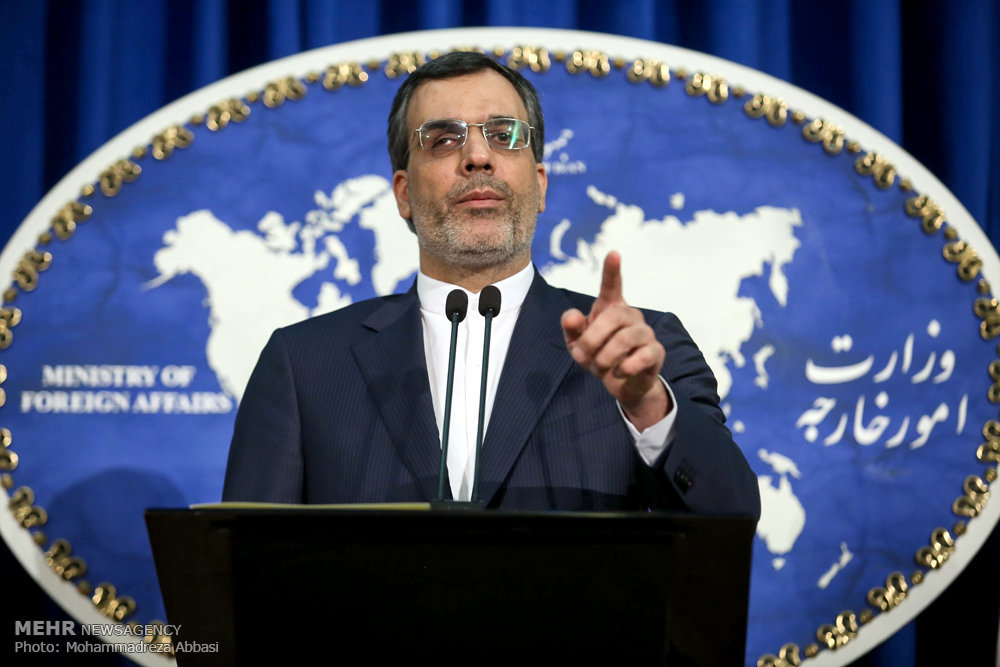 TEHRAN – Iran's foreign ministry spokesman branded on Friday Saudi Arabia as "the most dangerous supporter of terrorism" in the world, reacting to the Arab country's foreign minister's remarks about Iran-Iraq relations.
In a recent interview with RT Arabic, Saudi Arabian Foreign Minister Adel Al-Jubeir had claimed Tehran is meddling in Iraq's domestic affairs.
"To know its interests and its friends and enemies, the Iraqi nation doesn't need the remarks by the foreign minister of a country which has been the biggest agent and backer of instability and terrorism in Iraq, the region and the world over the past 15 years," Hossein Jaberi Ansari was quoted as saying.
Tehran and Riyadh have been sailing in turbulent waters from 2011, where strong divergence over the future of the Syrian government has set the region's two biggest powerhouses on a collision course.
While Iran has been backing a political settlement for the Syrian crisis, the Saudi kingdom has been insisting on an "Assad must go" policy.
Later developments added more complexity to the two countries' relations. Saudi Arabia executed the Shiite cleric Sheik Nimr Baqr al-Nimr, a move which initiated outrage among Shiites across the Middle East and beyond.
In retaliation to the execution, Riyadh's diplomatic posts in Tehran and Mashhad were stormed by angry mobs. In reaction Riyadh cut diplomatic ties with Tehran even though top Iranian officials condemned attacks on the diplomatic missions.
Prior to the execution, Iran and Saudi Arabia were at loggerheads over the Mina hajj Stampede in 2015 in which more than 464 Iranian nationals were killed.
A more recent sticking point is that Saudis have been stonewalling the annual haj ritual by Iranian pilgrims, rendering rounds of negotiation to hash out the dispute futile.
Al-Jubeir's hostile remarks came a few days after Iranian Deputy Foreign Minister Abbas Araqchi had termed Saudis' decision to sever ties with Tehran a "miscalculation" and dismissed the view that the two countries are regional rivals.
"We see Iran and Saudi Arabia in no regional rivalry. Both are key players in the Middle East," Araqchi was quoted as saying.
According to the top diplomat, with Tehran and Riyadh in peaceful coexistence, counterterrorism attempts will be more likely to bear fruit.
AK/PA