UN special in Iran to discuss Syrian crisis
August 28, 2017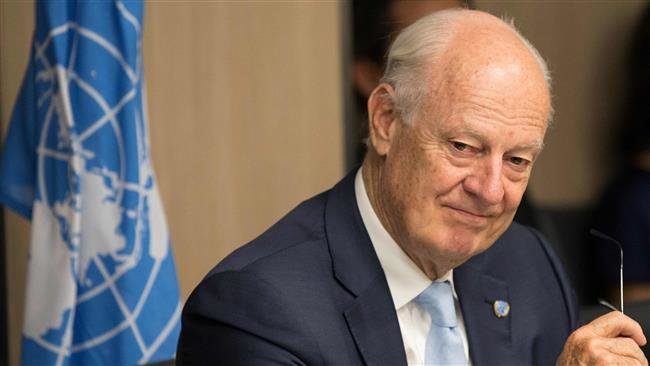 TEHRAN – United Nations Special Envoy for Syria, Staffan de Mistura, was set to visit Tehran to discuss the Syrian crisis with top Iranian officials, Press TV reported.
De Mistura plans to hold talks with Iranian Foreign Minister Mohammad Javad Zarif and his deputy for Arab and African Affairs Hossein Jaberi Ansari to exchange views on the latest developments in Syria.
The visit will come ahead of the next round of Syrian peace talks in Astana which is scheduled to be held in mid-September.
MH/PA