By M.A. Saki
IAEA report: Another disgrace for Trump
September 2, 2017 - 12:22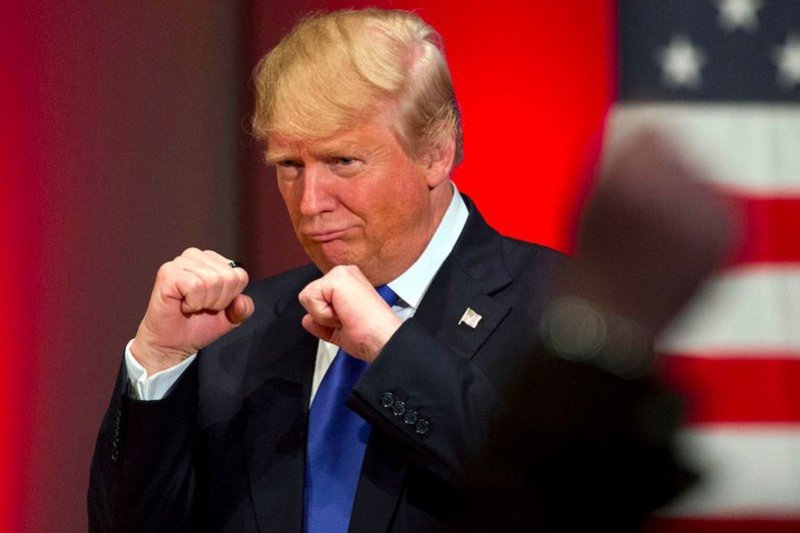 On Thursday the United Nations nuclear watchdog, the International Atomic Energy Agency, released another quarterly report confirming for the eighth time that Iran is committed to limits on its nuclear program under the July 2015 nuclear agreement.
The new report comes as Donald Trump and his die-hard fanatics are desperately seeking to invent new pretexts to claim that Iran is not compliant to the multilateral agreement, which also includes the European Union, Germany, France, Britain, Russia and China.
In July Trump told the Wall Street Journal he "would be surprised if they (Iranians) were in compliance". Now Trump must not be surprised but ashamed that the IAEA has released its new findings of Iran's compliance to the nuclear agreement, officially called the Joint Comprehensive Plan of Action.
Now what Trump has to say when under law he must notify Congress in October, after 90 days, of Iran's handling of to the deal!
Failing to produce the least evidence that Iran is non-committal to the pact, Trump and his aides are resorting to irrational demands and hilarious remarks to justify a pretext to abrogate the deal.
For instance, Trump's UN Ambassador Nikki Haley's trip to Vienna last week to press the IAEA to inspect Iran's sensitive military sites is a clear example that the U.S. is trying to present a falsified view of the JCPOA which its every word has been drafted carefully and everything is clearly specified.
It is far from mind that Haley does not know that mechanism has been devised for every question that may arise in the process of the implementation of the deal. She is following the footsteps of John Bolton, a neo-con who represented the U.S. in the UN under George W. Bush.

According to officials from the IAEA and signatories to the deal, the IAEA has the authority to request access to facilities in Iran, including military ones, if there are new and credible indications of banned nuclear activities there.
It seems that IAEA official have also realized that Trump is seeking a pretext to demonize Iran. "We're not going to visit a military site… just to send a political signal," an IAEA official said. "If they (the Trump administration) want to bring down the deal… we just don't want to give them an excuse," the IAEA official told Reuters.
Also, after the Iranian government spokesman said inspection of Iranian military sites is a dream, Haley made ill-judged remarks to creating confusion over the JCPOA by saying if "inspections of Iranian military sites are 'merely a dream,' then Iranian compliance… is also a dream." Every sensible and unbiased person knows that the Iranian government spokesman was indirectly suggesting that Iran does not accept any inspection of military sites which does not fall within the mechanism of the JCPOA Joint Commission.
Successive UN reports that Iran is loyal to limits on nuclear program are dealing successive blows to Trump. These reports are proving scandalous for Trump if he really understands what unsubstantiated claims mean.
PA/PA
Bolton has been whining that the White House won't let him in to present his most recent set of lies about Iran. For liars, even they are getting smart