Zarif: Iran to fortify ties with world in next 4 years
September 2, 2017 - 20:13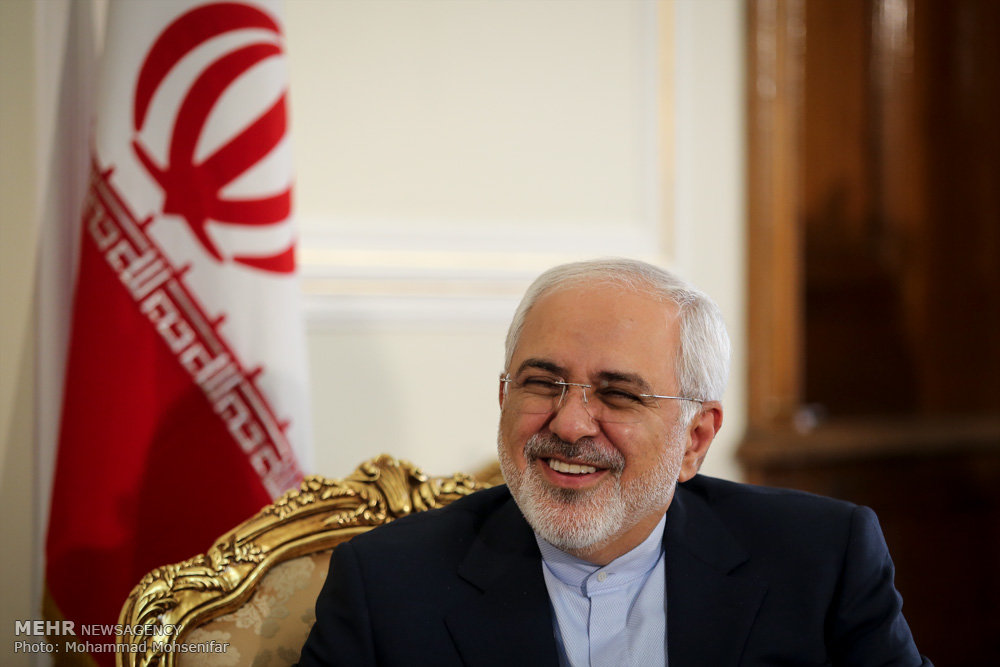 TEHRAN – Mohammad Javad Zarif who has succeeded to win the confidence of the parliament and the trust of the president to again lead Iran's foreign policy has said Iran will expand comprehensive relations with the outside world in the next four years.
"Comprehensive interaction with the world is in our mind and hopefully the next four years will be the years of expanding all-out ties with the world given the fact that the JCPOA [the Joint Comprehensive Plan of Action] has facilitated Iran's interaction with other countries," he said in an interview with dolat.ir published on Saturday.
He said that it is essential to have relations and interaction with the outside world, not just one region, in order to have a "successful foreign policy".
The chief diplomat also said that Iran has always sought good neighborliness in the region.
"Our policy is based on dialogue and mutual respect with neighbors," he asserted.
He added, "We should have a safe and powerful region. We believe that our region can gain power through reliance on the people and relations and coordination among regional countries."
The neighboring countries to Iran can look at Iran as a "powerful neighbor" which is seeking interaction and cooperation, he noted.
"The JCPOA is totally clear and the extent of inspections is decided in it," Zarif says.
Asked on the crisis in Syria, Zarif said there is no military solution to the six-year old conflict.
"Crises in our region, especially in Syria and Yemen, cannot be settled militarily. The only solution is a political one which is based on involving people in determining their future."
The foreign countries should not decide about the future of the people in the region and should just facilitate efforts to achieve "political solution" to the regional crises, the foreign minister insisted.
He added that terrorism and extremism are international threats and the world is duty bound to counter them.
Commenting on U.S. Ambassador to the UN Nikki Haley's push for inspection of Iran's military sites, Zarif said that Haley is not informed about text of the July 2015 nuclear agreement, officially called the Joint Comprehensive Plan of Action (JCPOA).
"The JCPOA is totally clear and the extent of inspections is decided in it," he said.
Last week, Haley visited Vienna to urge the International Atomic Energy Agency to seek access to Iranian military sites.
Iran, the European Union, Germany and the five permanent members of the UN Security Council - the United States, Britain, France, China and Russia - finalized the text of the nuclear agreement on July 14, 2015. The deal went into effect on January 16, 2016.
NA/PA

In line with the country's efforts to strengthen ties with the rest of the world and international community, Iran needs to contemplate ways and means to join in BRICS.Iran can add more power.