Scientific progress entails stable political situation, Rouhani tells OIC leaders
September 10, 2017 - 19:50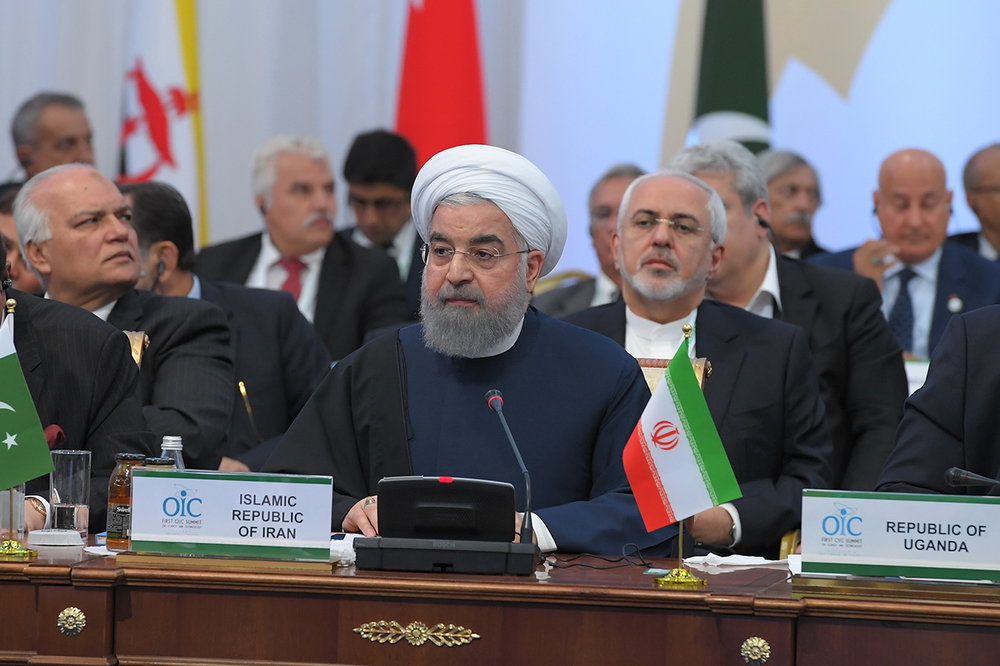 TEHRAN – Iranian President Hassan Rouhani said on Sunday that a stable political, economic, social and cultural situation is necessary for Islamic countries to make scientific and technological advances.
Rouhani made the remarks as he was addressing the Organization of Islamic Cooperation summit in Astana, Kazakhstan.
"Yesterday, in the world of Islam it was the era of scientific, cultural and civilizational progress. Is it not possible today for the world of Islam to move toward innovation, creativity and progress beside rationality and ethics and create a world free from violence and extremism? But today, numerous crises have posed challenges to the Islamic World."
Rouhani also said "solidarity" and "unity" among Muslims are needed more than ever.
"We have gathered here for the sake of peace, coexistence and ensuring further cooperation with you friendly and brotherly states," Rouhani told OIC leaders.
"The Zionists' crimes against the Palestinian people, the extremists' crimes against the Rohingya Muslims in Myanmar, the extremist groups' humanitarian catastrophes in Syria and Iraq, continuation of military actions against the Yemeni people have made it more essential than ever to maintain the Islamic community's solidarity and unity," he stated.
He called the world of Islam an "important and effective part" of the larger world.
The Islamic world's "capability, progress and stability" will help global advancement and stability, he added.
"Cooperation among us, as members of the great world of Islam, to enter the developed world is actually a joint effort to build a world void of ignorance, poverty, war and violence," he noted.
Rouhani went on to say that the Islamic countries' cooperation in the areas of science and technology is "vital", because it will result in economic development which is of "political", "social" and "strategic" importance.
The Iranian president also said that Islamic societies should not be fearful of scientific and technological advances.
Rouhani said the Islamic Republic of Iran attaches great importance to creation of a stable political, economic, cultural and social atmosphere in Islamic countries in which they would cherish scientific and technological advances.
Elsewhere, Rouhani described the OIC summit as a "turning point" in cooperation among the Islamic countries.
He noted that Iran attended the OIC summit to help promote peace and expand cooperation.
The "enemies of Islam" and "war mongering powers" gain benefits from division among Muslims, the cleric president remarked.
The Muslims should seek new areas for scientific and technological cooperation and should expand political, economic and cultural cooperation, he added.
"Let's put aside divisions sowed by enemies of Islam and war mongering powers who see their benefit at disintegrating us, and let's open new grounds of scientific and technological cooperation to further renovate our countries. Let's develop common political, economic and cultural environments in the world of Islam as far as possible," the president pointed out.
NA/PA