We have made substantial progress in new technologies
Isolation does not bring progress: Rouhani
February 24, 2018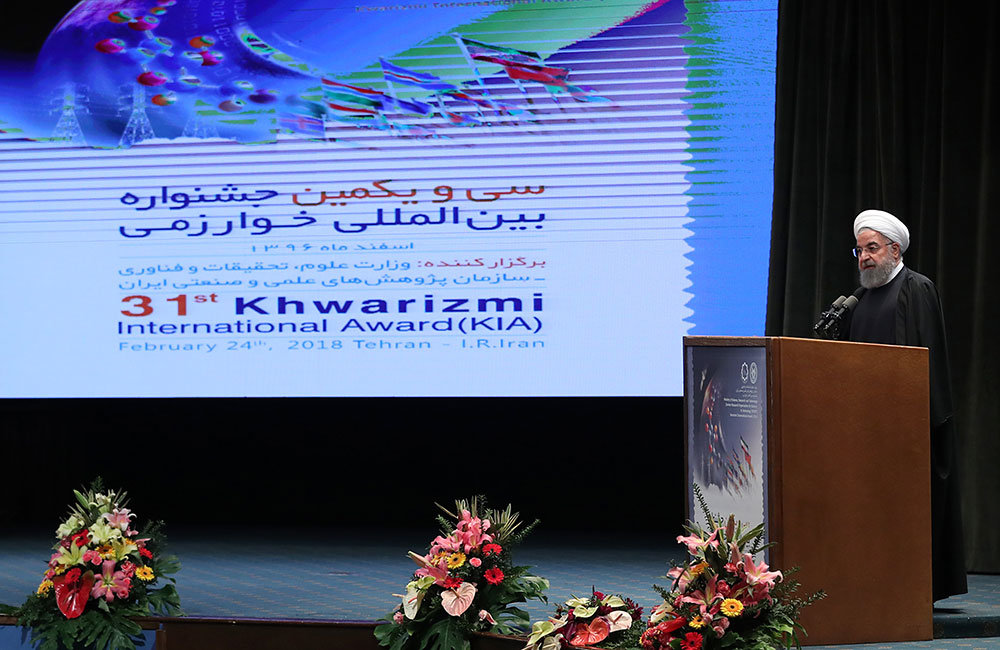 TEHRAN – Iranian President Hassan Rouhani said on Saturday that Iran has made "substantial progress in certain new technologies".
Speaking at the closing ceremony of the Kharazmi International Award, the president said Iran can reach a level of progress to compete with advanced countries in certain technological fields.
Rouhani added Iran has made "very good advances" in certain scientific fields, citing stem cells, genetics, biotechnology and nanotechnology, ITC, nuclear and aerospace as examples.

Elsewhere in his remarks, Rouhani said no country can achieve progress through isolation.
"It has no use for us to restrict our scientific relations with the world," the president remarked.
He added, "We can achieve our goals sooner if we have good interaction with the world and with the international research centers. We should use what the world has reached and follow that path."
The president also said that the government, Ministry of Science, Research and Technology, Majlis (parliament), Judiciary and universities should join hands in creating a good atmosphere to speed up progress in the country.
"If we want to have an advanced country in the area of science and technology, we should have a free atmosphere for research," he noted.
Elsewhere, Rouhani said, "Great Iran has been origin of civilization, science and knowledge throughout history."
"Universities have always played a fundamental role in political and social developments," he added.
He noted, "Iran is a country which played a valuable role in growth of science and development of civilization."
NA/PA