Rouhani receives new German, Romanian, Moroccan, and Ecuadorian ambassadors
December 31, 2016 - 21:13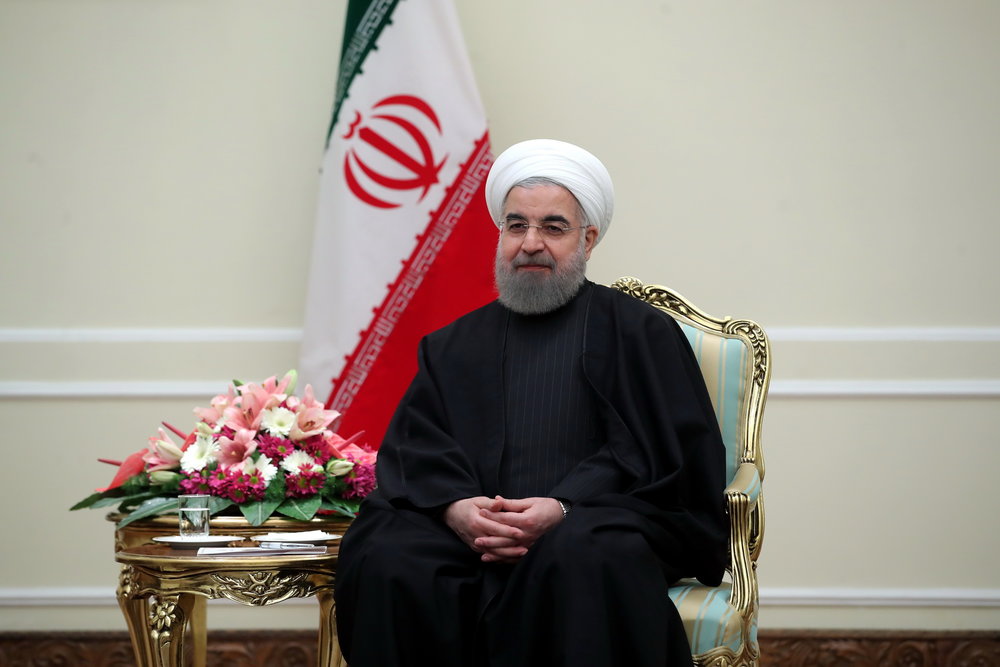 TEHRAN – In separate meetings on Saturday President Hassan Rouhani received the credentials of the new ambassadors of Germany, Romania, Morocco and Ecuador to Tehran.
Rouhani also met with Iran's ambassadors to Tanzania, Belarus, Ethiopia, Uruguay, Georgia, Brazil and North Korea.
In receiving German Ambassador Michael Klor-Berchtold, Rouhani called Germany the "greatest business partner" of Iran in the European Union and said Tehran welcomes expansion of relations.
"Level of cooperation between Iran and Germany has improved after the implementation of the JCPOA and removal of sanctions, and relations in the areas of banking and insurance should be facilitated to speed up expansion of ties to the favorable point," Rouhani stated.
For his part, Klor-Berchtold said Berlin is determined to expand relations with Iran in the sphere of new technologies.
The ambassador also said it is essential to expand cultural and scientific ties along with political and economic relations.
Germany spares no effort for full implementation of the Joint Comprehensive Plan of Action, which was reached in July 2015 and went into effect in January 2016, the diplomat noted.
'Iran welcomes expansion of ties with EU'
In meeting with Romanian Ambassador Adrian Kozjacski, Rouhani said Iran welcomes expansion of ties with the European Union states including Romania.
The president said Iran and Romania have many capacities to expand relations.
"Romania can be a gate for the Islamic Republic of Iran to enter Europe through the Black Sea and in return Romania can access markets in Asia and the Middle East more easily," Rouhani explained.
The Romanian ambassador also called for expanding ties in various areas.
'Ties with Latin American states a principled policy'
Rouhani also told German Ortega Almeida, the new Ecuadorian ambassador to Tehran, that it is Iran's principled policy to increase ties with Latin American countries.
"Iran has good and friendly relations with many Latin American countries especially Ecuador," the president remarked.
The Ecuadorian ambassador also highlighted the necessity of expanding relations, saying the two countries share common views on international issues.
'Ties with Maghreb is beneficial'
The Iranian president also said close ties between Iran and Morocco will benefit the two countries.
The two countries can have good relations in various spheres of economy, culture and science, Rouhani said in his meeting with Moroccan Ambassador Hassan Hami.
For his part, Hami said Casablanca attaches great value to Iran's role in settling international issues.
NA/PA